Alatus LLC selected as Rice Creek Commons master developer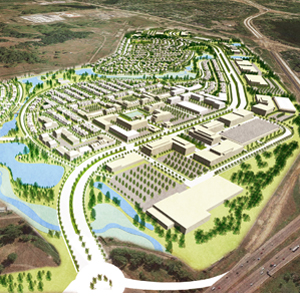 The Joint Development Authority voted 5-0 today to select Alatus LLC as the master developer for Rice Creek Commons, the 427-acre site of the former Twin Cities Army Ammunition Plant. The Joint Development Authority, which consists of elected officials from Ramsey County and the City of Arden Hills, oversees the redevelopment of Rice Creek Commons.
Founded in 2005, Alatus LLC is a Minneapolis-based real estate development company with expertise in residential multi-family, office, and single-family home development. For the Rice Creek Commons project, Alatus is teaming with Inland Development Partners, led by Kent Carlson and Tom Shaver, on commercial development and Tradition Development Corporation, led by Todd Stutz, on single-family residential development.
Posted on
Monday, May 2, 2016 - 6:37 p.m.