Anne Barry named director of Saint Paul – Ramsey County Public Health
Anne M. Barry has been selected as director of Saint Paul - Ramsey County Public Health. She begins work at Ramsey County on Thursday, Dec. 1.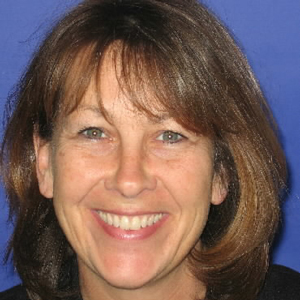 Barry has more than three decades in top management positions within state government, working in health, human services and finance in the administrations of four Minnesota governors. She worked for 10 years at the Minnesota Department of Human Services, serving most recently as assistant commissioner and deputy commissioner. She also served as Commissioner of the Minnesota Department of Health from 1995 to 1999.
"Anne Barry has a distinguished record of public service and brings an incredible wealth of knowledge and management experience to Saint Paul - Ramsey County Public Health," said Ramsey County board chair Victoria Reinhardt. "We are fortunate to have someone of Anne's caliber leading our public health efforts. She will be a great addition to the county's Health and Wellness Service Team."
"As an experienced administrator, policy expert and committed teacher and mentor, Anne is the right person to lead Public Health at this crucial time," said Ryan O'Connor, deputy county manager of Ramsey County's Health and Wellness Service Team. "Her extensive experience in health and human services, her commitment to health equity, and her understanding of the vital importance of inclusion and community partnerships make her well-suited to lead the department."
The mission of Saint Paul - Ramsey County Public Health is to protect and improve the health of people and the environment in Ramsey County by preventing the spread of disease; protecting against environmental hazards; planning and responding to health emergencies; promoting and encouraging healthy behaviors; and ensuring the quality and accessibility of health services. The nationally accredited department employs more than 300 people and is one of the largest local public health departments in Minnesota.
Barry earned her juris doctorate from the Mitchell Hamline School of Law and a master's of public health administration degree from the University of Minnesota. She also holds a Bachelor of Arts degree in occupational therapy from St. Catherine University. She lives in Minneapolis where she volunteers as treasurer and board member with St. Joseph HOPE Community, a housing and community development nonprofit. Barry is also a senior lecturer at the University of Minnesota's School of Public Health.
Barry succeeds Marina McManus who retired as department director earlier this week after five years at Saint Paul – Ramsey County Public Health and more than four decades working in state and local government.
Posted on
Wednesday, November 30, 2016 - 4:41 p.m.