Applications open for Small Business Relief Fund grants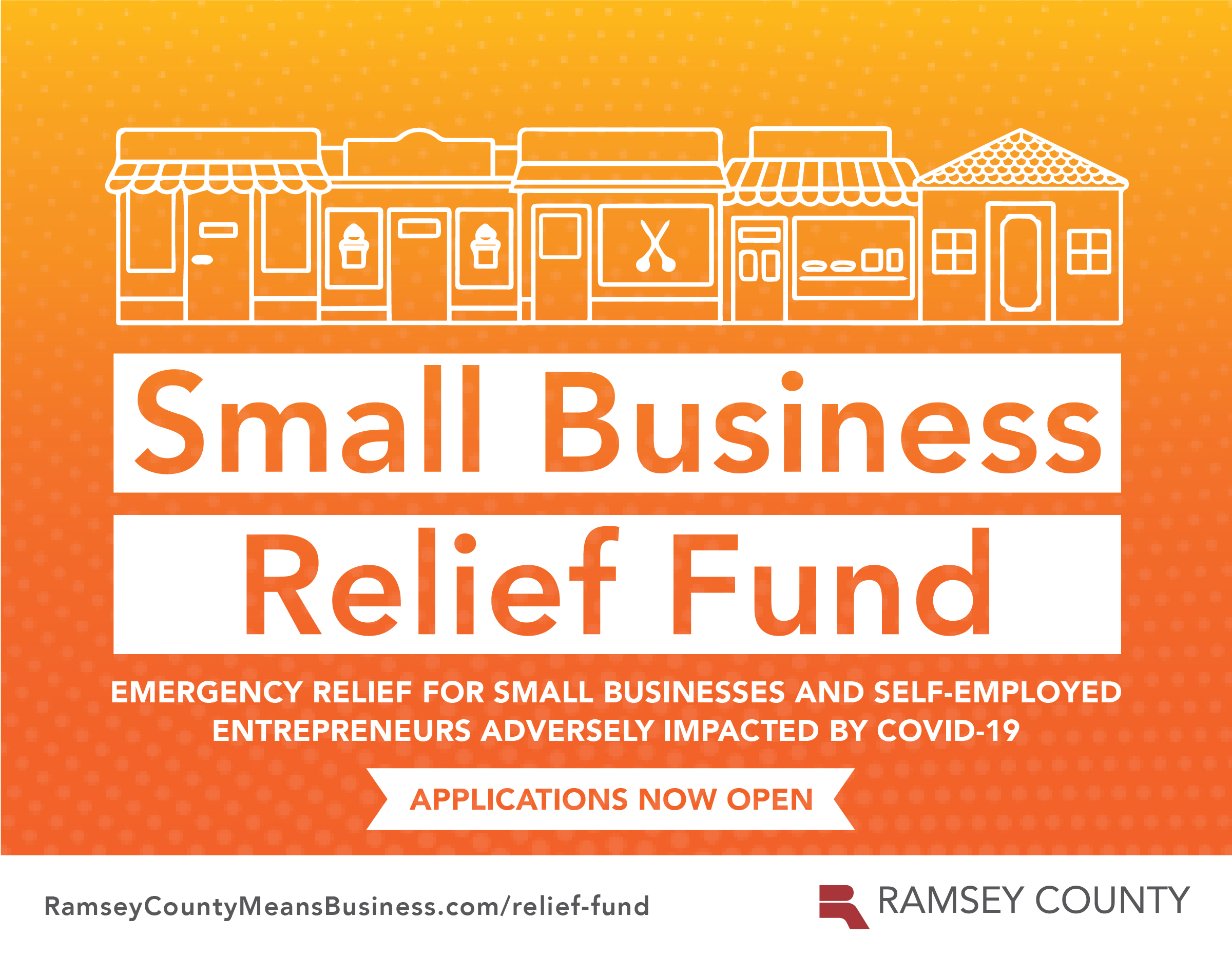 Ramsey County continues to provide emergency assistance to small local businesses adversely impacted by the COVID-19 pandemic. Beginning Feb. 1, a fourth round of applications will be accepted for the Small Business Relief Fund, providing grants of up to $15,000 to small businesses and up to $10,000 for self-employed entrepreneurs. 
For the fourth round of awards, grants will be awarded to help pay for critical expenses such as rent or mortgage payments, utilities and costs associated with reopening. Small businesses with 75 or fewer employees are encouraged to apply. Businesses that have already received funding through Ramsey County's Small Business Relief Fund are also eligible for consideration.
The fourth round application period will close at 11:59 p.m. on Feb 5.
In total, nearly $15 million will be awarded in 2020 through multiple grant periods to qualifying small businesses in Ramsey County. A minimum of $1.5 million will be reserved for qualifying individuals contributing to the local creative economy.
Apply for the Small Business Relief Fund
The Small Business Relief Fund is a part of the Ramsey County Investment and Support Efforts (RISE) program, which will invest $56 million of federal Coronavirus Aid, Relief, and Economic Security (CARES) Act funding in the community by the end of 2020. The Relief Fund is being administered by the Metropolitan Consortium of Community Developers' Open to Business program. 
Posted on
Monday, February 1, 2021 - 8:16 a.m.