Be on the lookout for jumping worms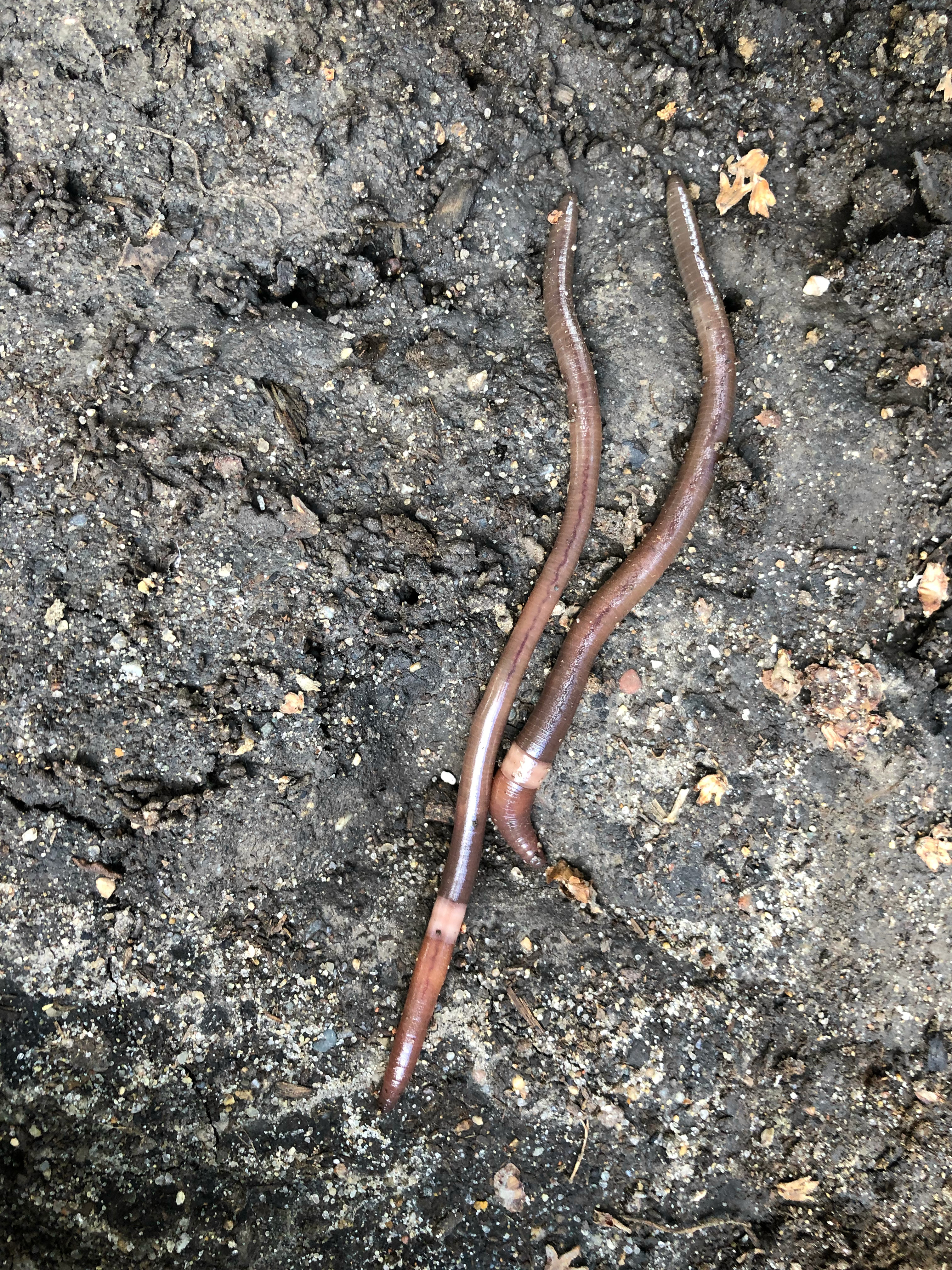 If you like to garden or fish, be on the lookout for jumping worms. Jumping worms look similar to nightcrawlers and other earthworms except that they wiggle intensely when disturbed and can appear to be jumping. They are also known as "snake worms," "Alabama jumpers" or "crazy worms". Jumping worms are invasive and destructive worms that can quickly degrade soils (giving it a texture similar to coffee grounds), kill garden plants and damage lawns.
The most common sources for jumping worms are:
Worms bought on-line for vermi-composting (composting with worms), and eventually released into the environment,
Worms bought on-line for use in backyard compost bins, or
Wood mulches from areas that have jumping worms.
Please note, jumping worms are unlikely to be found at commercial compost facilities. Read more about this from the Minnesota Composting Council. Ramsey County yard waste sites are also an unlikely source for jumping worms. The worms and their eggs cannot survive the high temperatures (140-170 degrees Fahrenheit) from our industrial-type process that creates the finished compost. Compost should not be confused with dirt. Compost is made from decomposing organic materials and dirt is primarily natural soils. Moving dirt can spread jumping worms and eggs. For this reason, the dirt at the Ramsey County White Bear Township yard waste site will not be available for residents to take home. As for our wood mulch, it is sourced from freshly chipped tree waste that is not stored long enough for jumping worms to inhabit this material from outside sources.
To prevent the spread of jumping worms:
Don't buy them for any purpose.
If you fish, dispose of unwanted bait in the trash.
When you purchase mulch or plants, inspect them.
If you swap plants with friends and neighbors, wash off the soil and share them as bare root plants.
Brush mud off your boots and equipment.
If you think you've found jumping worms, take photos and refer to the University of Minnesota Extension website for reporting options. Researchers need high resolution, clear photos to identify jumping worms. Rinse off the worm and make sure there is a clear view of the ring around the body (clitellum) in relation to the head as researchers will count the body segments between the head and clitellum.
Learn more about jumping worms:
University of Minnesota Extension
Posted on
Tuesday, May 18, 2021 - 3:09 p.m.