Birch Lake Regional Trail extension meeting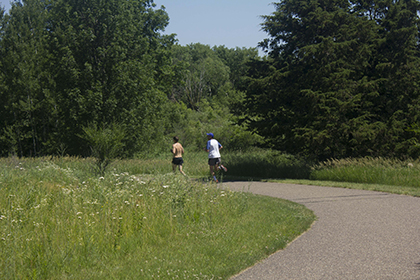 Ramsey County is planning a northern extension of the Birch Lake Regional trail to County Road J. A trail-planning open house will be held to discuss the extension on Wednesday, May 10 from 5-7 p.m. at Tamarack Nature Center. 
The Birch Lake Regional Trail begins at Highway 96 and White Bear Parkway and runs north to County Road H2. Residents are encouraged to attend the open house and provide feedback on the plan.
Posted on
Thursday, April 20, 2017 - 4:31 p.m.