BizRecycling helps local business save money and reuse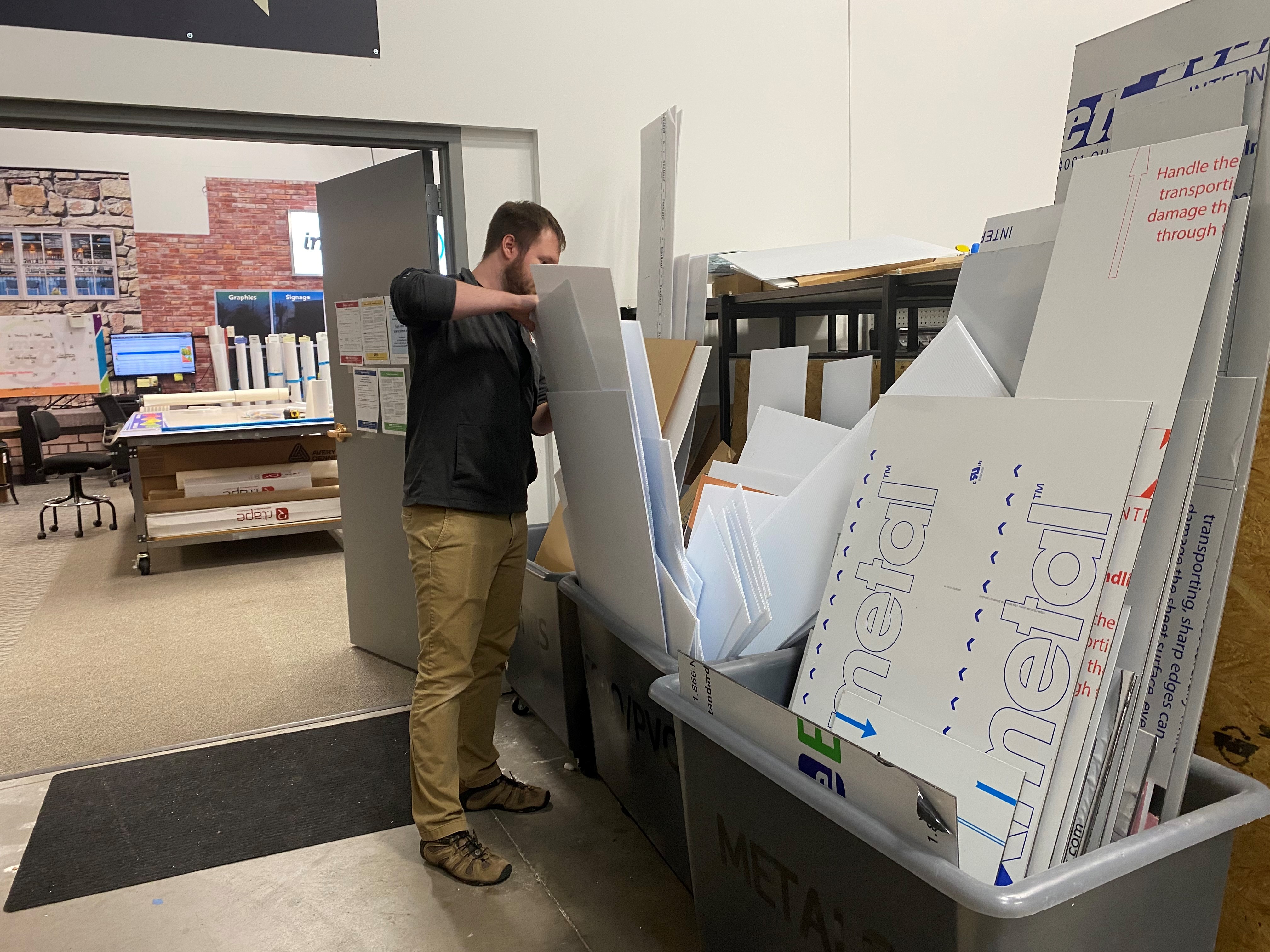 Image360 Woodbury is a local woman-owned business based in Woodbury that makes custom signage. After learning about the BizRecycling program through the Woodbury Chamber of Commerce, owner Gina Kazmerski saw an opportunity to improve their reuse of scrap materials to keep more items out of the trash.
Through the BizRecycling grant, Image360 Woodbury received mobile equipment to assist in the organization and storage of various materials, including substrates, vinyls and packaging. This equipment has allowed Image360 Woodbury to use and reuse materials that may have otherwise ended up in the trash, saving them money. These materials have been used for shipping, in-house labeling, samples, training and some products.
The BizRecycling grant also provided trash and recycling bins on wheels, which allows staff to move them to where they are needed. Overall, Kazmerski and other staff found the grant to be incredibly valuable in helping them reduce waste, given the unique features of their business.
"It was just the smart thing to do", said Kazmerski. "The program has been fantastic for a small business."
BizRecycling works with businesses, apartments and multi-unit buildings in Ramsey and Washington counties to improve their recycling and food scraps collection. Experts answer business waste reduction and recycling questions by phone, email and video. They also conduct on-site visits on a case-by-case basis. Contact BizRecycling if your business is interested in free technical assistance and applying for a grant. Learn more at BizRecycling.com. 
Posted on
Thursday, April 1, 2021 - 6:30 p.m.