BizRecycling helps residents of New Brighton View Apartments recycle better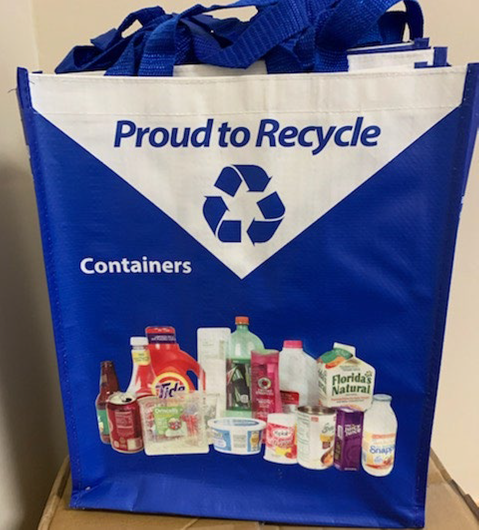 In the past, the recycling dumpsters at New Brighton View Apartments were often contaminated with trash. However, property manager Angela Paulson didn't have the resources to share details about recycling with her residents. The BizRecycling program provided her with grant funds and helpful recycling education materials, including brochures, wall clings, posters, and even reusable recycling bags for each resident—all for free – that she could just grab and hand out to her residents. They have helped Paulson answer residents' questions about recycling and reduce contamination.
"Continually educating my residents about recycling is important and easy access to educational resources is very helpful," said Paulson. "I highly recommend BizRecycling to other property managers."
Thanks to Paulson's work with BizRecycling, New Brighton View Apartments has seen a decrease in the overall contamination in its recycling dumpsters.
BizRecycling works with businesses, apartments and multi-unit buildings in Ramsey and Washington counties to improve their recycling and food scraps collection. Experts answer business waste reduction and recycling questions by phone, email and video. They also conduct on-site visits on a case-by-case basis.
Learn more about apartment recycling education resources and grants.
Posted on
Thursday, April 29, 2021 - 4:58 p.m.