BizRecycling helps Sweet Science reduce waste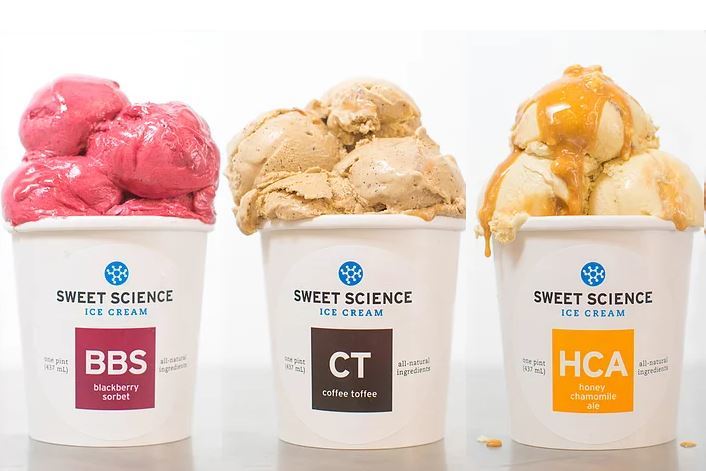 Sweet Science is a small-batch ice cream shop located in Saint Paul's Keg and Case Market, with pints available in select grocery stores and eateries. This unique shop crafts every ice cream flavor from scratch in their Saint Paul kitchen using local and organic ingredients. 
To improve the shop's sustainability, Sweet Science recently received a BizRecycling grant to purchase food scraps (organics recycling) collection bins and compostable bin liners, as well as compostable cups and spoons. These changes were noticed by both employees and customers.
"Our employees and customers love that we compost," said owner Ashlee Olds, "and many customers appreciate the use of metal spoons for tasting."
By using compostable products, Sweet Science diverts 30,000 cups and spoons from the trash every year.
BizRecycling works with businesses, apartments and multi-unit buildings in Ramsey and Washington counties to improve their recycling and food scraps collection. Experts answer business waste reduction and recycling questions by phone, email and video. They also conduct on-site visits on a case-by-case basis. Learn more at BizRecycling.com.  
Posted on
Friday, January 1, 2021 - 8:56 a.m.