Board declares Sept. 21 as R&R Cultivation Day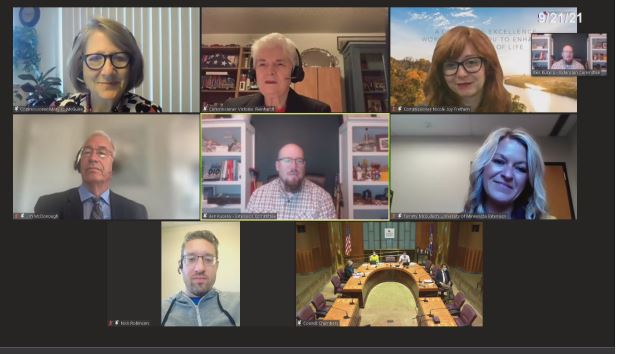 The board of commissioners has declared Sept. 21 as R&R Cultivation Day.
R&R Cultivation, based in Roseville, specializes in organic, gourmet mushrooms and was recently selected as the University of Minnesota Extension's 2021 Farm Family of Ramsey County. Started in 2018, Nick Robinson and Lance Ramm have taken R&R Cultivation from a small, basement operation to a fully-scaled urban farm.
Commissioner Reinhardt read with the proclamation with Nick Robinson and Tammy McCulloh, University of Minnesota Extension Services Regional Director, making remarks.
Posted on
Tuesday, September 21, 2021 - 10:18 a.m.