Board proclaims April 17-23 as Volunteer Week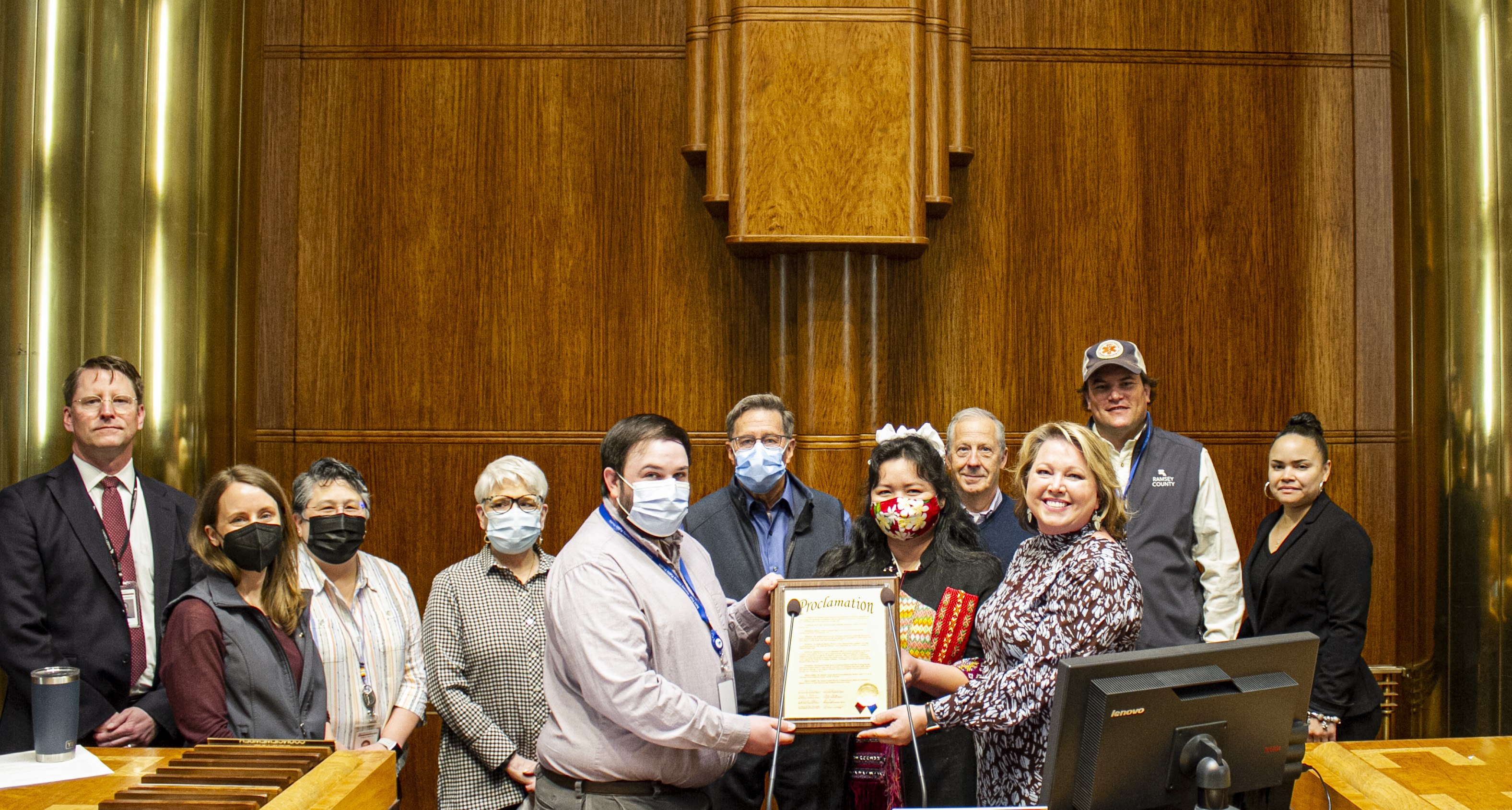 The board of commissioners have proclaimed April 17-23 as Volunteer Week in Ramsey County.
Dedicated people volunteer thousands of hours in Ramsey County every year. In 2022, the board especially recognized the work of the volunteer Medical Reserve Corps who have served throughout the COVID-19 pandemic, providing more than 14,000 hours of service since May 2020. Several members of the Medical Reserve Corps joined the board and Public Health staff for the proclamation ceremony. 
Ramsey County benefits greatly from our community members who contribute their time, skills, passion and expertise through a wide range of volunteer positions. Learn more about volunteer opportunities at ramseycounty.us/Volunteer.
Chair MatasCastillo read the proclamation with county staff offering remarks.
Posted on
Tuesday, April 19, 2022 - 11:09 a.m.