Board proclaims August as Hospitality Worker Appreciation Month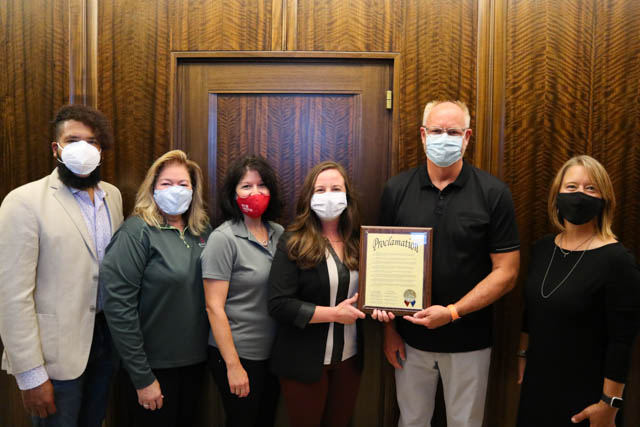 The board of commissioners has proclaimed August as Hospitality Worker Appreciation Month to recognize the importance and value of hospitality businesses and their workers.
The board honored the hospitality workers in the county who have contributed their time, energy and resources to uplifting the culture of the county, its economy and our spirits. The board also encouraged all county residents to honor and celebrate the contributions of hospitality businesses and those working in them in. 
Commissioner Ortega read the proclamation with members of the hospitality industry offering remarks.
Hospitality Future Finder
Ramsey County is collaborating with Visit Saint Paul and Visit Roseville on an initiative designed to help job seekers find employment and also assist hospitality businesses in filling open positions. After being dramatically affected by the COVID-19 pandemic, many jobs were lost, and now, filling those roles is a critical step in our economic recovery.
The opportunities in the hospitality industry are endless. The industry is thriving and offers the opportunity for professional and personal advancement, schedules to fit your life's needs, and a role to call your own.
Find your next hospitality career
Posted on
Tuesday, August 24, 2021 - 2:24 p.m.