Boxes filled with love and hope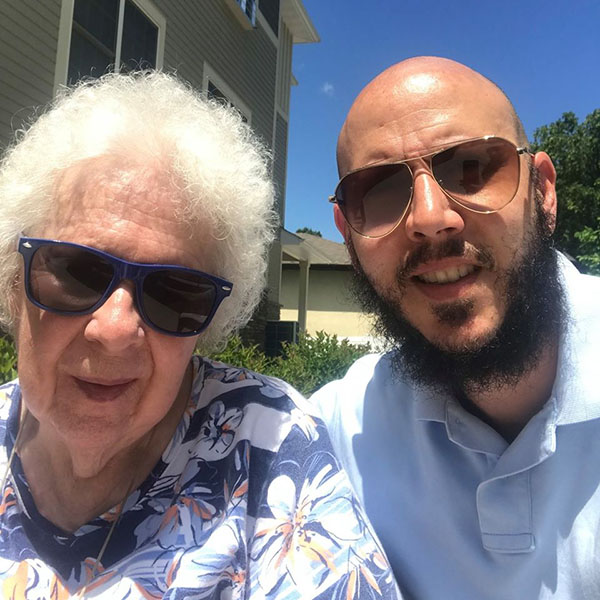 On an evening in late March, Michael Bratsch's 81 year-old mother, Margaret Bratsch, saw a story on the local news that highlighted the challenges foster families and children were facing in the wake of the COVID-19 pandemic.
Concerned that many foster families were struggling with online learning and finding engaging activities for kids during quarantine, she called the son she adopted 45 years ago to brainstorm ideas about what they could do to help.
Together, they decided on creating and donating "busy boxes", an idea he borrowed from a fellow teacher who used them in her classroom with great success. Michael then reached out to Talli Jordan, a supervisor in Ramsey County's foster care to make a plan to give containers filled with age-appropriate books, educational workbooks, board games and sports equipment directly to children currently in foster homes.
The call came during the several weeks that Michael had not been able to visit his mother who had been isolating in her assisted living home due to COVID-19.
"Not being able to see my mom during isolation was extremely tough on us," Michael said. "We went to church together and I would spend a lot of time at her place just doing my work at her table or watching movies with her on the Hallmark Channel."
About a week after Michael started assembling a list of busy box items, his mother was admitted to the hospital with COVID-19 symptoms. Margaret passed away in the hospital days later and Michael was only able to be with her and say goodbye via an iPad.
"It was an extremely difficult time for me. She was not only my mom, but also my best friend," Michael said. "My mom was an example of unconditional love and had a love of seeing the good in circumstances and people."
He knew the best way to honor his mother was to finish the busy boxes project they started together and continue Margaret's legacy of love for children that needed it.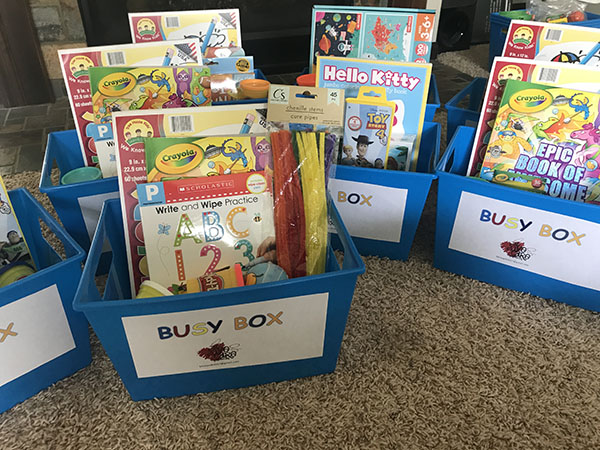 Foster Care Supervisor Talli Jordan was in awe when Michael filled her SUV with more than 40 neatly packed boxes of brand-new items labeled for different age groups. Pre-K & Kindergarten boxes were filled with Play-Doh, Speak and Spell electronic games, educational games and other developmentally appropriate activities. Grades 1-5, 6-8, and 9-12 included other activities such as board games, basketballs, chapter books, and inspirational journals for writing.
"With all the work he put into this, it was so apparent how important this was to him," Jordan said. "I could tell he wanted to give foster children hope for a bright future."
Heather Provo, a Ramsey County social worker, delivered one busy box to a foster parent and the 3-year-old girl she was in the process of adopting.
"The girl's eyes lit up with the sight of the busy box and was so excited!" Provo said. "While the adults were talking, she opened each color of the Play-Doh, tested the giant slinky out, and then played catch with the Velcro ball/catch game. They were both so appreciative and having so much fun with lots of laughs and smiles!"
Michael sends a special thanks to the following for the busy box items donated, generosity and thoughtfulness: Talli Jordan, Wendylee Raun, MN ADOPT, Minneapolis Public Schools-Multilingual Department, Tori Lee, and Kerry Mitchell, Natasha Tiu, Amy Bungert-Adargo, Frank & Patty Pink, Megan Cronin Simonson and Larry Bratsch.
A bit more about Michael
Michael Bratsch is an adoptee, a Minneapolis Public Schools middle school teacher, and an advocate for adoption and supporting kids while they are waiting for forever families. 
In 2010 he launched The Give and Care Foundation, a 501(c)3 nonprofit that focuses on providing mentorship/support and resources to youth in foster care or adoption. He feels that it is important to have stable people in your life that believe in you, support you, and help you pursue and accomplish your dreams is necessary. His goal with The Give and Care Foundation is to be a mentor, a voice and inspiration so others know that everyone has greatness inside.
Posted on
Tuesday, July 21, 2020 - 8:29 a.m.