Call for community artists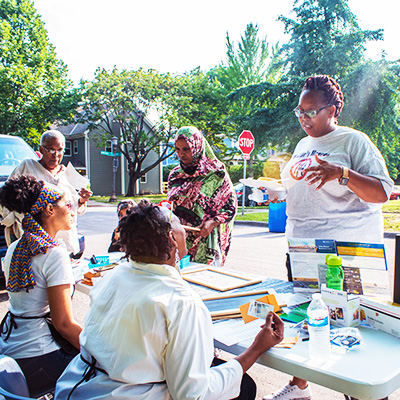 DEADLINE EXTENDED
The Riverview Corridor project team is looking for artists who are both engaged in their communities and are interested in making a difference through this project. 4RM+ULA, as part of the Riverview Corridor project team, seeks to hire up to three artists with experience using artistic and creative means to build relationships and engage communities. 
The selected artists will work as part of a team alongside lead project artists, planners, engineers, architects and designers. Together, the team will engage the community in consensus building around the locally preferred alternative for a modern streetcar. The artists will also help build relationships with the neighborhood residents, local businesses and organizations along the 12-mile stretch of the Riverview Corridor.   
The ideal candidates will:
Have demonstrated backgrounds with community-engaged art,
Live and/or work along the Riverview Corridor, and
Have experience working within diverse communities.
Applications from people who identify as members of marginalized and underrepresented communities are strongly encouraged. This opportunity is a part-time independent contractor position, funded through 2023. Much of the work will be concentrated on evenings, weekends and during warmer months. The average stipend for each artist is $4,000 per year.
To apply please complete the interest form  by 7 p.m., Sunday, May 9. If you have questions, please contact 4RM+ULA at [email protected] with the subject heading: Community Engagement Artist - Question.  
Posted on
Thursday, April 8, 2021 - 11:57 a.m.