Chetan Ganatra named Chief Information Officer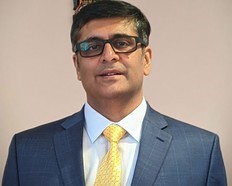 Chetan Ganatra has been selected as Ramsey County's Chief Information Officer (CIO). Beginning Dec. 1, Mr. Ganatra will lead the county's Information Services department which has an annual operating budget of $26 million and more than 80 employees.
Mr. Ganatra has managed technology portfolios, projects and teams for two decades. Since 2018, he has served as Deputy Chief Business Technology Officer at Minnesota IT Services. Prior to that, he was Senior Director of Information Technology at the University of Minnesota and held several leadership and management positions for large nonprofit and private companies. 
"We're thrilled to bring Chetan aboard to lead Information Services at this key time in our organization's evolution," said Karen Francois, Deputy County Manager of Information and Public Records. "He has the proven strategic leadership skills, experience, vision and commitment to drive our use of technology and better serve all of Ramsey County's residents, businesses and employees.
Mr. Ganatra earned a Bachelor of Engineering (electrical and electronics) degree from Karnataka Regional Engineering College, India, and is a certified project management professional and certified scrum master. He lives in Edina with his family. He will succeed CIO Rich Christensen who is retiring.
Posted on
Wednesday, October 13, 2021 - 2:56 p.m.