City of Maplewood receives GreenStep Cities award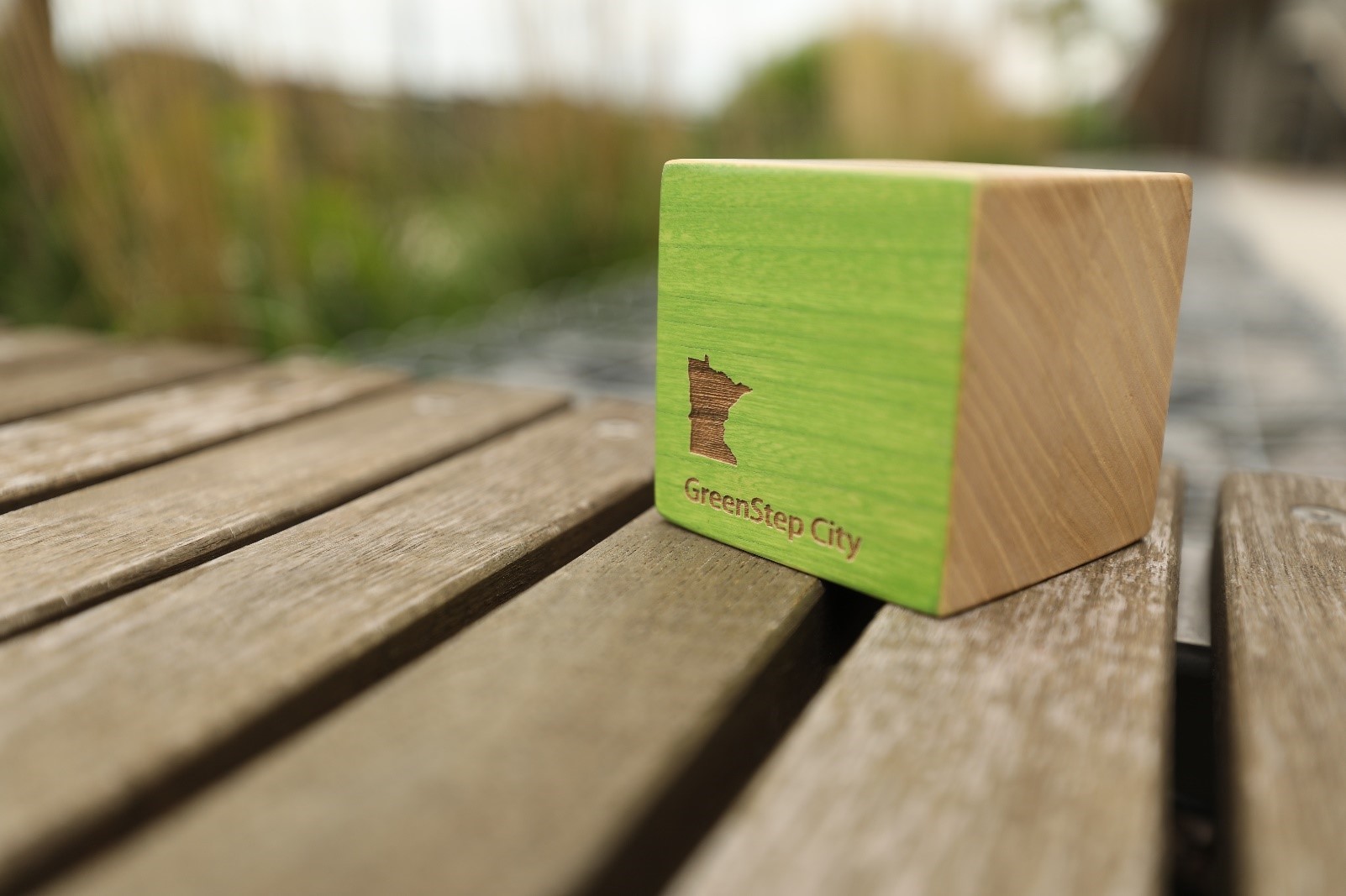 The City of Maplewood has long been committed to sustainability. Maplewood was one of the first cities to sign onto the Minnesota GreenStep Cities program in 2010. 
"This move was made to help guide the city's sustainability practices", said Shann Finwall, Maplewood City Environmental Planner and GreenStep program lead.
Minnesota GreenStep Cities is a free assistance program to help Minnesota cities achieve their sustainability and quality-of-life goals. The program uses 29 best practices that focus on buildings and lighting, transportation, land use, environmental management, and economic and community development. The GreenStep Cities program recognizes participating cities in each step they take towards sustainability. Currently, 137 cities and four First Nations participate in this program.
The program has five steps of recognition for cities. Last June, Maplewood was given an award for being a "Step 4" and "Step 5" city in the program, which focus on cities' efforts to report and show improvements.
"Maplewood residents benefit from the City's participation in the Green Step Cities program with a cleaner and healthier community. This award shows community members and other cities across Minnesota that the City of Maplewood is taking great steps in the direction of energy and resource conservation and innovation," said Finwall.
According to Finwall, the program also helps Maplewood save money that can be put towards more sustainability best practices. 
To achieve Step 4, a city must report yearly on 7-15 performance metrics. To achieve Step 5, a city must improve on at least three core metrics from year to year.
From reporting year 2018 to 2019, Maplewood improved on many of the "best practices" laid out by GreenStep Cities.
Some of these include:
Planting 42 additional trees in right-of-way areas and parks.
Improving the state of Beaver Lake so it is no longer listed as an impaired water.
Recycling 28% more compost than the previous year.
Adding 20 solar panel sites throughout the city.
Using 150,651 kwh less energy per year for street lights and traffic signals.
Learn more at the Minnesota GreenStep Cities website.
Posted on
Saturday, September 30, 2017 - 4:58 p.m.