Community volunteers sew gowns for Care Center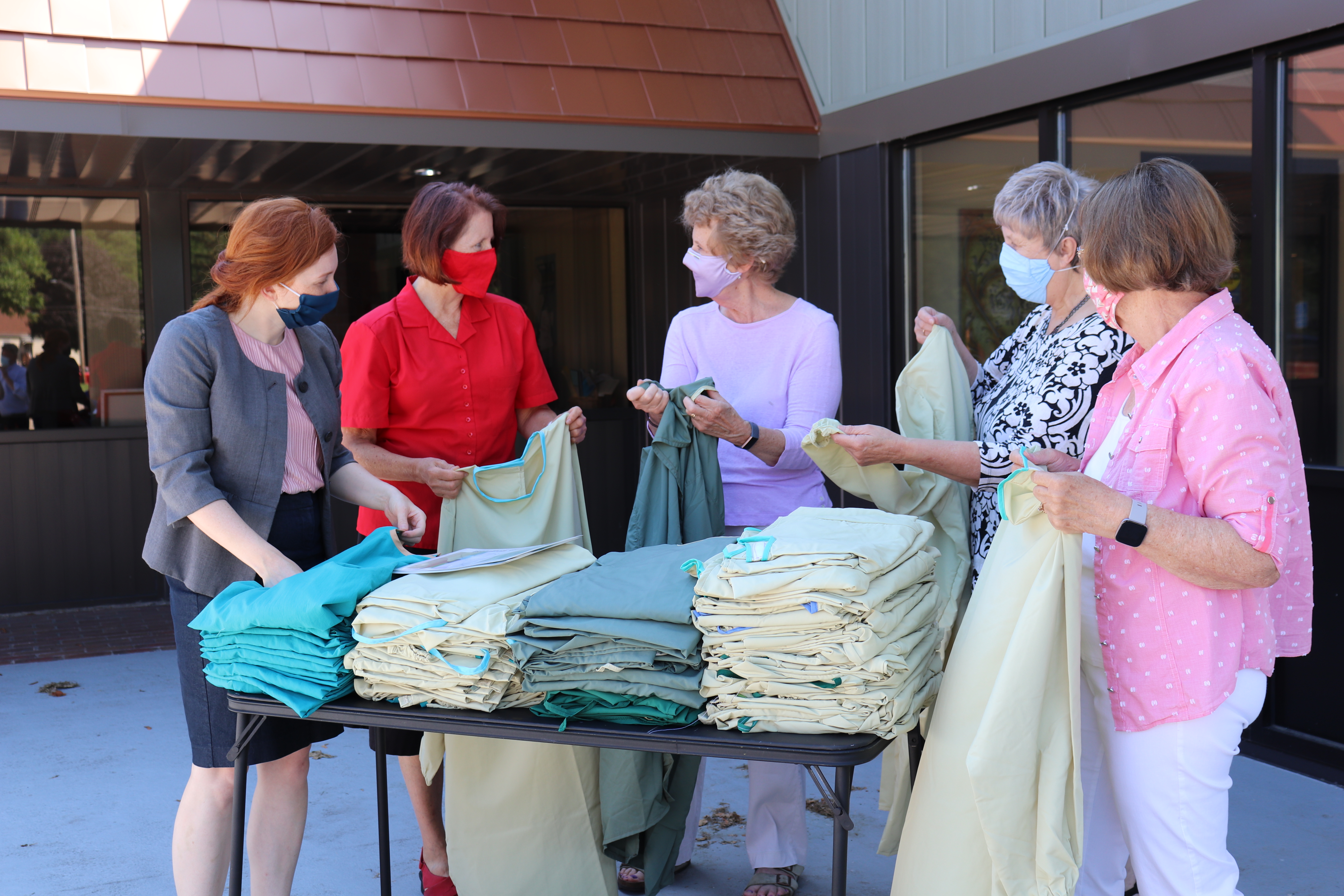 A volunteer group has donated 200 handmade gowns to the Ramsey County Care Center. The group made the final delivery Friday of gowns handcrafted for the Care Center by more than 50 community volunteers working nearly 1,000 hours on the project.  
County Commissioners Mary Jo McGuire and Nicole Joy Frethem thanked the Suburban Ramsey Emergency Coalition and all the volunteers the organization worked with to make the gowns. 
"It was a significant need we had at our Care Center," said Commissioner McGuire. "The volunteers  really sprang into action and did a great job."
Commissioner Frethem said she was grateful to the Coalition for stepping up to help. "We have an amazing community that really seeks to lift each other up and help each other out in times of crisis," Frethem said. 
The gowns made by volunteers are reusable. Not only will the donation help reduce the expense of the 5,800 disposable gowns the Care Center usually goes through each month, it's also been a huge morale boost for staff.
"On behalf of our staff, I can't say enough what this means," said Ramsey County Care Center Administrator Mike Schultz. "This is everything to them."
Suburban Ramsey Emergency Coalition chair Kent Peterson said the Coalition worked with many other organizations and individual community members to complete the project which involved finding a pattern and materials that fit Care Center staff needs, as well as acquiring, cutting and sewing 400 linear feet of fabric to make the gowns.  
"We're so pleased to be able to do this," Peterson said, "It involved so many people, and has such a great benefit for the county."
Volunteers were affiliated with Applewood Pointe Senior Cooperatives, Messiah Lutheran Church quilters in New Brighton and a quilt and craft group from Roseville Baptist Church.
Posted on
Friday, July 10, 2020 - 4:34 p.m.