County board hires Ryan T. O'Connor as County Manager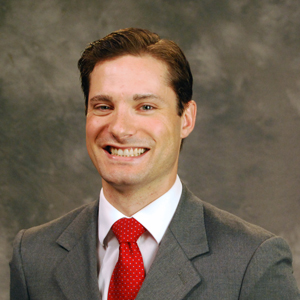 The Ramsey County Board of Commissioners voted July 10 to approve an employment agreement with Ryan T. O' Connor to become the next County Manager, effective July 30, 2018.
O'Connor joined Ramsey County in 2013 as Director of Policy & Planning. He has been Deputy County Manager of the county's largest Service Team, Health and Wellness, since 2016. 
"Ryan has proven himself as a leader who understands the critical role of county government and is committed to excellent service for all of our communities," said board chair Jim McDonough. "We had an exceptionally strong pool of top candidates for this position - and we remain grateful to each of them for their interest in Ramsey County. After much thoughtful deliberation, our commissioners came together around Ryan as the right choice for moving our organization forward at this important time." 
The hire follows a months-long recruitment effort that began when current County Manager, Julie Kleinschmidt, announced her retirement earlier this year.
"This is a thrilling opportunity to continue driving our mission to become an organization of excellence," said O'Connor. "I'm grateful to commissioners for their confidence and trust, and I look forward to working alongside the organization's dedicated and talented staff to serve every resident that calls Ramsey County home. Together we will set a new standard for effective, welcoming, accessible and inclusive service delivery."
The County Manager makes recommendations to the board of commissioners, implements the board's policies, provides leadership and direction to nearly 4,000 county staff, and develops and implements an operating budget of more than $710 million. 
Prior to joining Ramsey County, O'Connor worked as an associate for Richardson, Richter and Associates providing consulting services to public organizations. He's also held positions with the Association of Minnesota Counties and worked in various public policy positions in London, England, Washington D.C. and Bloomingtion, Ind. He holds a bachelor's degree in political science and communications from the University of South Dakota and a master's degree in public affairs from Indiana University. He lives in Saint Paul and serves on the Saint Paul College President's Advisory Council and the University of South Dakota Farber Fund Board of Directors.
Posted on
Tuesday, July 10, 2018 - 1:01 p.m.