County board schedules town hall, releases proposed redistricting options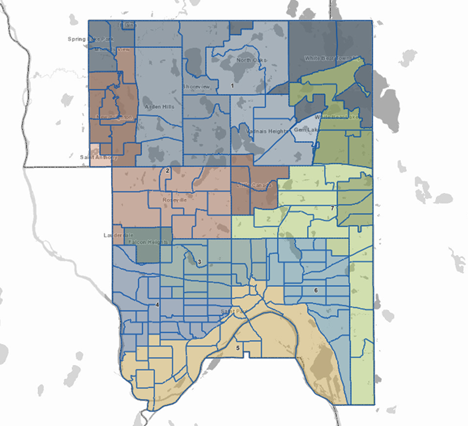 The Ramsey County Board of Commissioners will hold a virtual public town hall on March 29 at 6 p.m. to consider preliminary plans for the redistricting of Ramsey County commissioner districts. The public may also attend the town hall in person at the Plato Building in the Plato Conference Center.
Submit feedback
Preliminary plans and maps are available for public review and feedback on the redistricting page. Anyone can submit feedback or their own maps and plan for consideration.
Please visit ramseycounty.us/Redistricting for more information.
Posted on
Wednesday, March 23, 2022 - 1:51 p.m.