County Road B2 Resurfacing Community Meeting
Image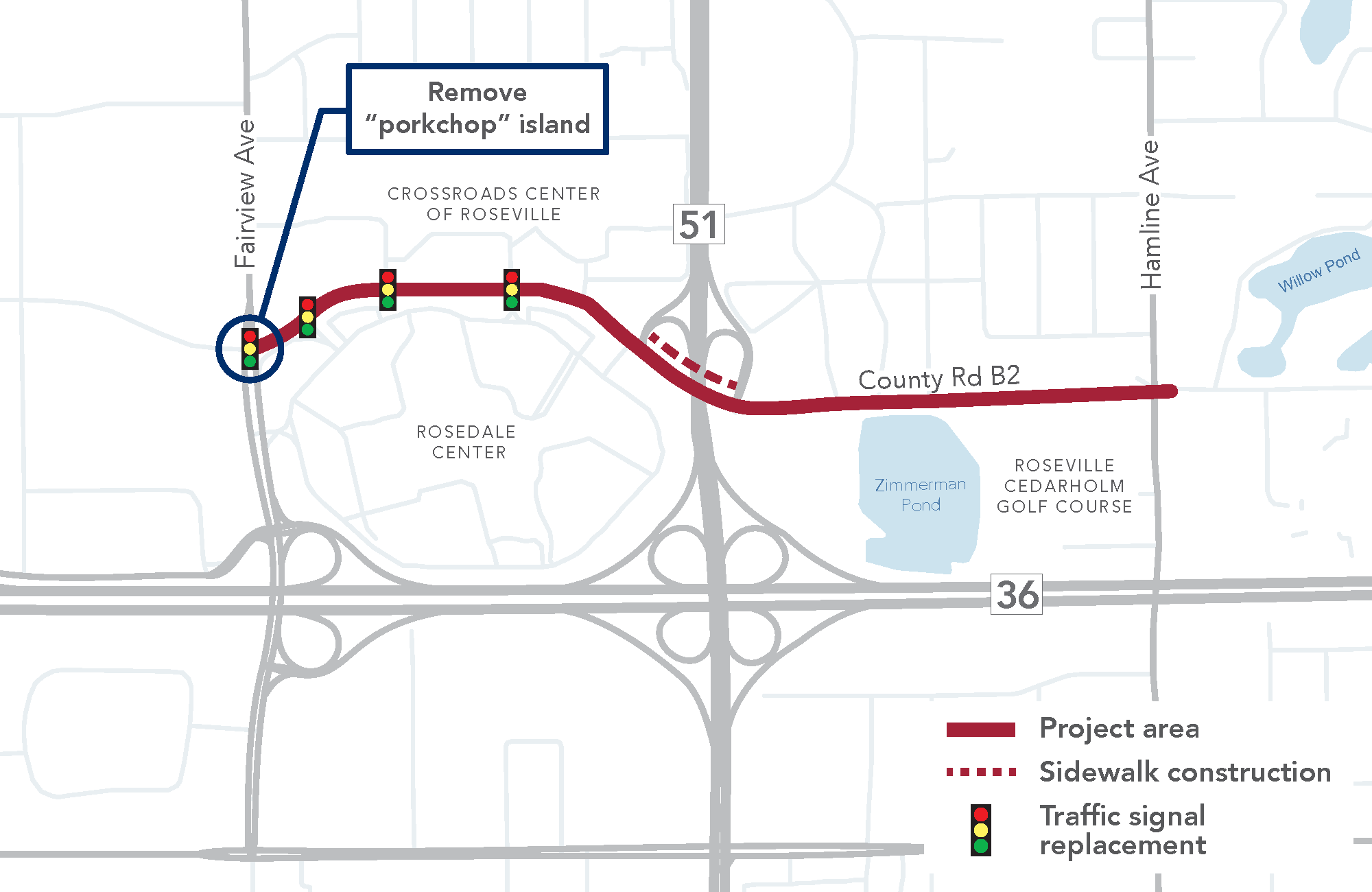 When
Location
Online meeting
Meeting ID: 968 5054 6954
Online passcode: CRB2
Call in: 646-518-9805  
Phone passcode: 062323
Join Zoom meeting
Ages
Adults
Beginning of tab section with 2 tabs. Left and right arrow keys will navigate between tab navigation links.
The surface layer on County Road B2 between Fairview and Hamline avenues in Roseville will be removed and replaced with new, smooth pavement beginning in August. Several traffic signals will also be replaced.
Attend the meeting to learn more about construction timelines and stages as well as the planned improvements.
Back to tab navigation.
End of tab content.