Cummins saves $2,000 per year by recycling more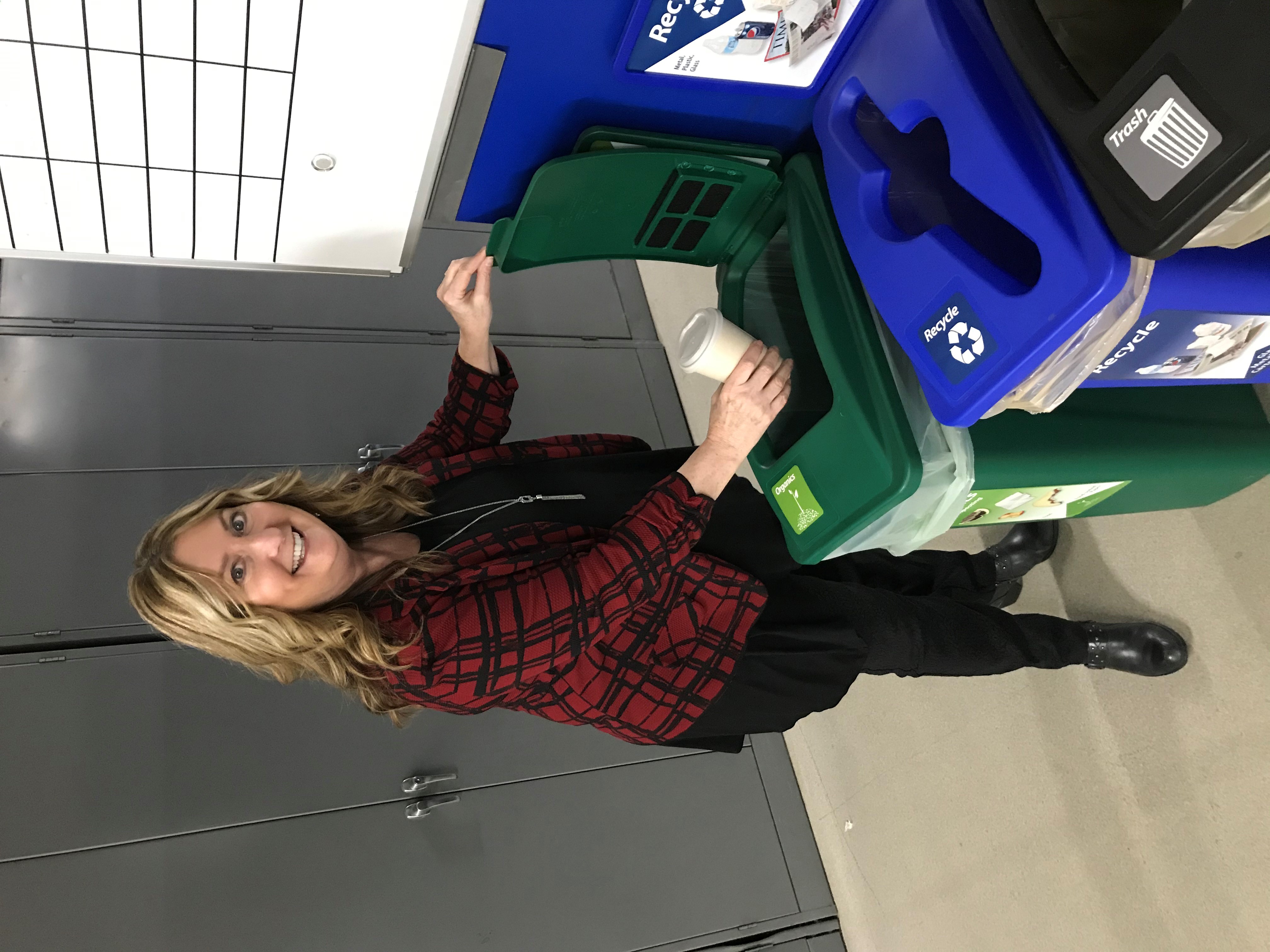 Cummins Sales and Services in White Bear Lake is one of numerous Cummins offices in the U.S. They are a multinational corporation that designs, manufactures, distributes and services engines and power generation products. General Manager, John Haine, wanted to improve recycling and start food scraps collection at the White Bear Lake location, so he applied for and received a BizRecycling grant.
The grant funds were used to purchase color coded waste stations, and a six-month supply of certified compostable bags. Signage, labels for the new bins and staff training were also included in the grant. During their first year of food scraps collection, Cummins staff diverted 20,800 pounds of food scraps and other organic waste from the trash.
"It's been really great," said Haine. "We've reduced our trash pickups to once a week and are saving around $2,000 a year as a result." 
Sustainability is one of Cummins' core values. Thanks to Biz Recycling, this local Cummins office has taken their sustainability commitment one step further. Recycling awareness has increased among the 200 Cummins office employees, and the office has eliminated 260 pounds of greenhouse gas emissions as a result of their food scraps collection efforts. 
BizRecycling works with businesses, apartments and multi-unit buildings in Ramsey and Washington counties to improve their recycling and food scraps collection. Experts answer business waste reduction and recycling questions by phone, email and video. They also conduct on-site visits on a case-by-case basis. Contact BizRecycling if your business is interested in free technical assistance and applying for a grant. Learn more at BizRecycling.com. 
Posted on
Tuesday, October 31, 2017 - 1:38 p.m.