Elements of Art teen STEM program at Ramsey County Library – Maplewood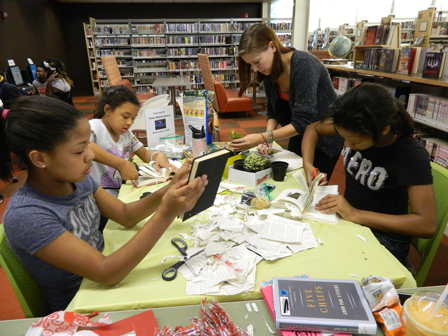 A new STEM program for teens – Elements of Art – is available Thursday evenings at the Ramsey County Library in Maplewood.
Each week, program topics will incorporate STEM into traditional visual arts projects through fun, hands-on experimentation with color, light, shapes and structures. Experiment with light waves to create a color spectrum and view art in a new light!
Elements of Art is held Thursdays from 6:30-7:30 p.m. in the teen room. Dates include:
September 7, 14, 21 and 28.
October 5, 12, 19 and 26.
This series is sponsored by the University of Minnesota Extension - Urban 4-H Program.
Posted on
Tuesday, September 12, 2017 - 5:27 p.m.