Filing open for municipal and school district offices without a primary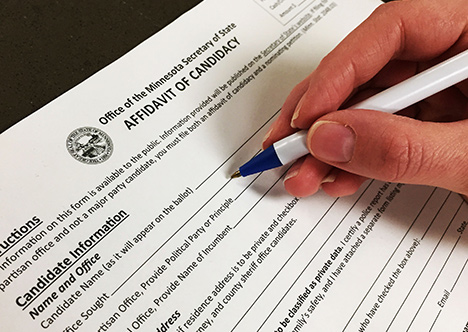 Are you interested in running for local office?
July 30 is the first day to file affidavits of candidacy for many local and school district offices. Filing closes August 13 at 5 p.m. The last day to file an affidavit of withdrawal is August 15 at 5 p.m.
Candidates for all offices can file at Ramsey County Elections in the Plato Building. Candidates for Saint Anthony city offices and ISD 282 offices can also file at Saint Anthony City Hall. A packet of filing information, including information on campaign finance and voter information lists, will be provided to all individuals who file.
For more information, including filing locations and fees, please visit the candidate filing page.
Posted on
Tuesday, July 30, 2019 - 3:42 p.m.