Free lead fishing tackle exchange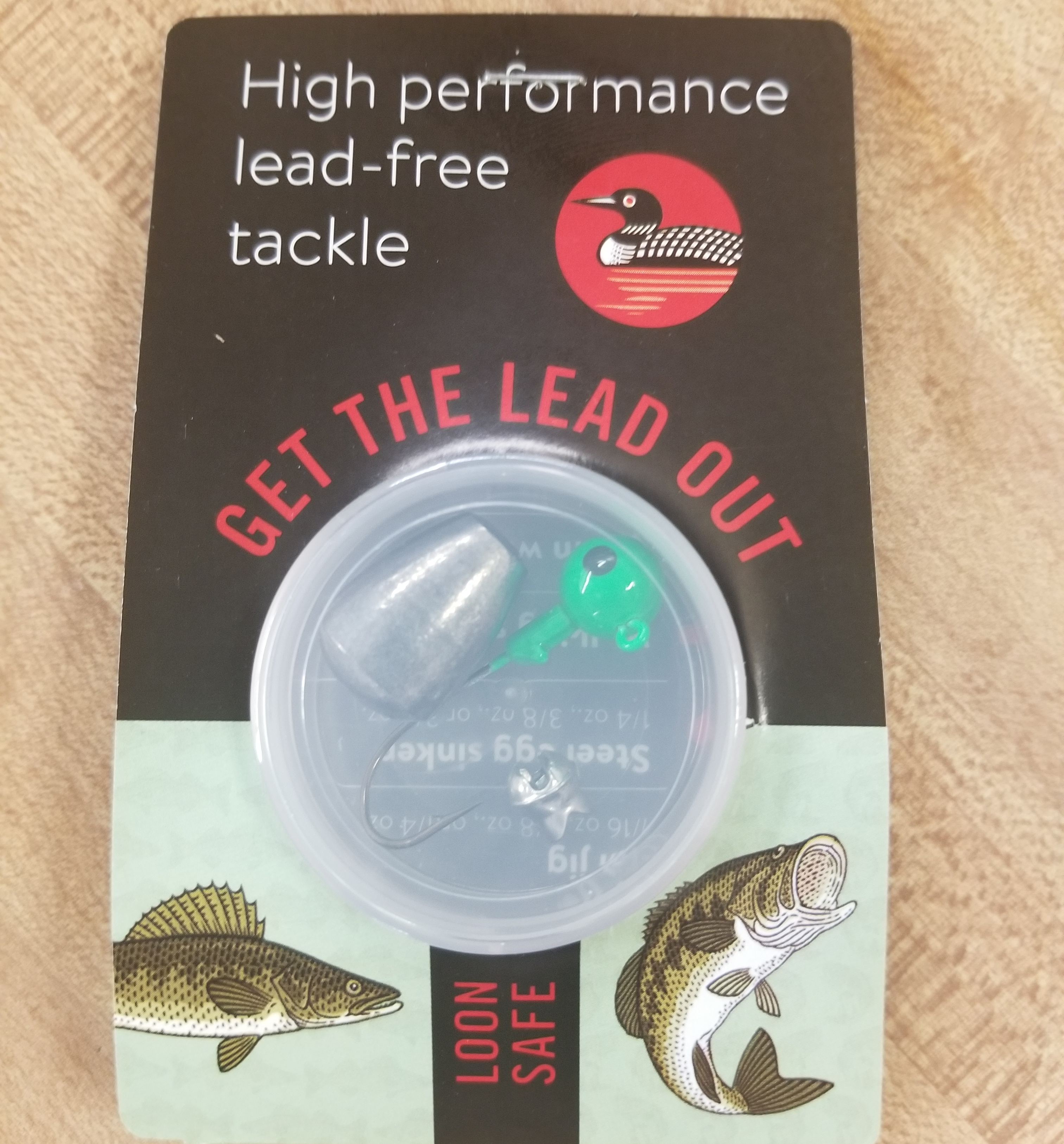 Did you know? Fishing tackle made from lead can poison loons, eagles and other wildlife if they ingest it. Help keep lead out of the environment and protect wildlife by participating in Ramsey County's lead tackle exchange program. It's free! Just bring lead sinkers and other lead tackle to a Ramsey County household hazardous waste collection site. Staff will exchange it for lead-free sinkers and tackle. There is a limit of one exchange per household, per visit – while supplies last.
Not sure if your tackle is made of lead? Try rubbing the tackle on a piece of paper. If it leaves a streak, then it's likely lead. 
To find location and hours for our household hazardous waste collection sites, visit RamseyRecycles.com/HHW. Before you make the trip, gather any other household hazardous items, such as dead batteries, fluorescent lights and used oil, and bring them with you to the collection site.
Learn more about the problem with lead tackle.
Intercambio gratuito de aparejos de pesca con plomo
¿Sabías que los aparejos de pesca fabricados con plomo pueden envenenar a los pájaros, las águilas y otros animales silvestres si los ingieren? Ayude a mantener el plomo fuera del medio ambiente y a proteger la vida silvestre participando en el programa de intercambio de artículos de pesca con plomo del condado de Ramsey. Es gratis. Sólo tiene que llevar los artículos de pesca de plomo a un centro de recogida de residuos domésticos peligrosos del condado de Ramsey. El personal lo cambiará por plomadas y aparejos sin plomo. Hay un límite de un intercambio por hogar, por visita - hasta agotar el inventario.
¿No está seguro de si su aparejo está hecho de plomo? Pruebe a frotar el aparejo en un trozo de papel. Si deja una raya, es probable que sea de plomo. Para encontrar la ubicación y el horario de nuestros sitios de recolección de residuos peligrosos del hogar, visite RamseyRecycles.com/HHW. Antes de hacer el viaje, reúna cualquier otro artículo peligroso del hogar, como baterías agotadas, luces fluorescentes y aceite usado, y llévelo al sitio de recolección.
Aprenda más sobre el problema con los aparejos de plomo (en inglés).
Posted on
Tuesday, February 23, 2021 - 4:42 p.m.