Free masks available for students and families this fall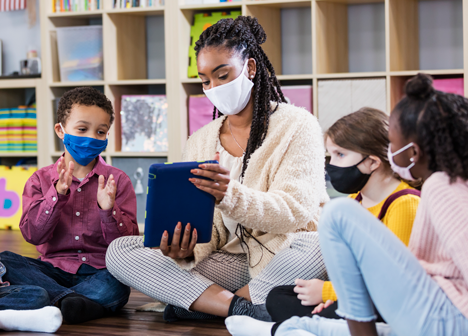 The Centers for Disease Control and Prevention currently recommends everyone wear masks indoors at K-12 schools. Acknowledging the importance of full-time in-person learning as well as keeping everyone safe, all teachers, staff, students and visitors to K-12 schools should wear a mask while indoors, regardless of vaccination status.
If your child is in need of face masks for the 2021-2022 school year, you can request masks for free through the county's A Mask for Everyone program. The following sizes are available:
Toddler (0-3 years).
Child small (4-7 years).
Child medium (8-10 years).
Youth/adult small (11+ years).
Youth/adult medium (16+ years).
Youth/adult large (18+ years).
A Mask for Everyone is an initiative to ensure that individuals and families – specifically racially, ethnically and culturally diverse communities – have access to quality masks and accurate information about mask use to reduce the spread of COVID-19.
Posted on
Thursday, August 26, 2021 - 12:22 p.m.