Free organics recycling starter kits at yard waste sites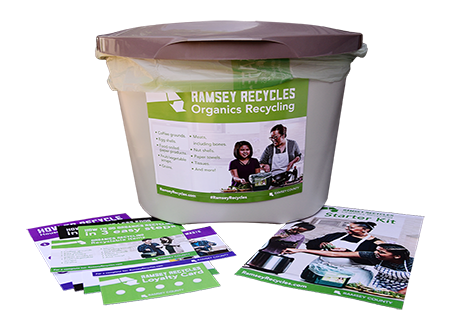 Ramsey County is again offering free organics recycling starter kits to make it easy to recycle food scraps and soiled paper. The starter kits include a small bin with locking cover, compostable bags, step-by-step instructions and reminder magnets.
Kits may be picked up at Ramsey County yard waste sites during normal site hours; just ask a site monitor about the kits.
Residents can also participate in an organics recycling loyalty program to earn a free t-shirt.
View collection sites and accepted items
Posted on
Wednesday, July 11, 2018 - 12:00 p.m.