Free summer programs at Tamarack Nature Center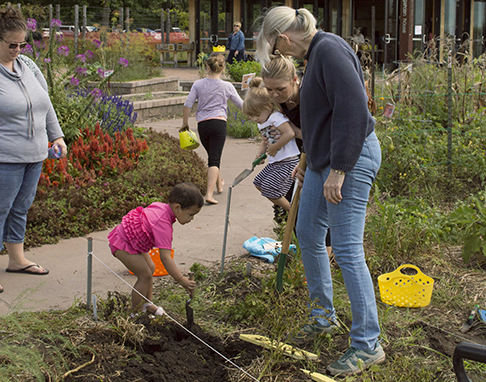 Tamarack Nature Center offers free summer programs for many age groups covering a wide variety of nature topics. 
Discovery Walks 
Discover the nature all around you on a Discovery Walk at Tamarack Nature Center. These guided walks take place on Saturday mornings and will give visitors glimpses of spring birds and blooming summer prairies. 
Drop-In Discovery 
Drop-In Discovery stations will be available every Saturday morning with nature's most wonderful surprises. Participants can experience up-close visits with live animals, touchable artifacts, drop-in activities and outdoor explorations. 
Meet the Gardener 
Have fun helping to plant, tend and taste the harvest at Meet the Gardener. Visitors are invited to meet our gardeners and discover the surprising ways plants grow and bloom. 
Weekend Gardeners 
Get ready to plant, water, weed, harvest and learn at Weekend Gardeners. Visitors of all ages will work side-by-side with our gardening staff and volunteers in the garden. 
Learn more and visit Tamarack Nature Center. 
Posted on
Monday, July 2, 2018 - 10:48 a.m.