Help stop the spread of invasive species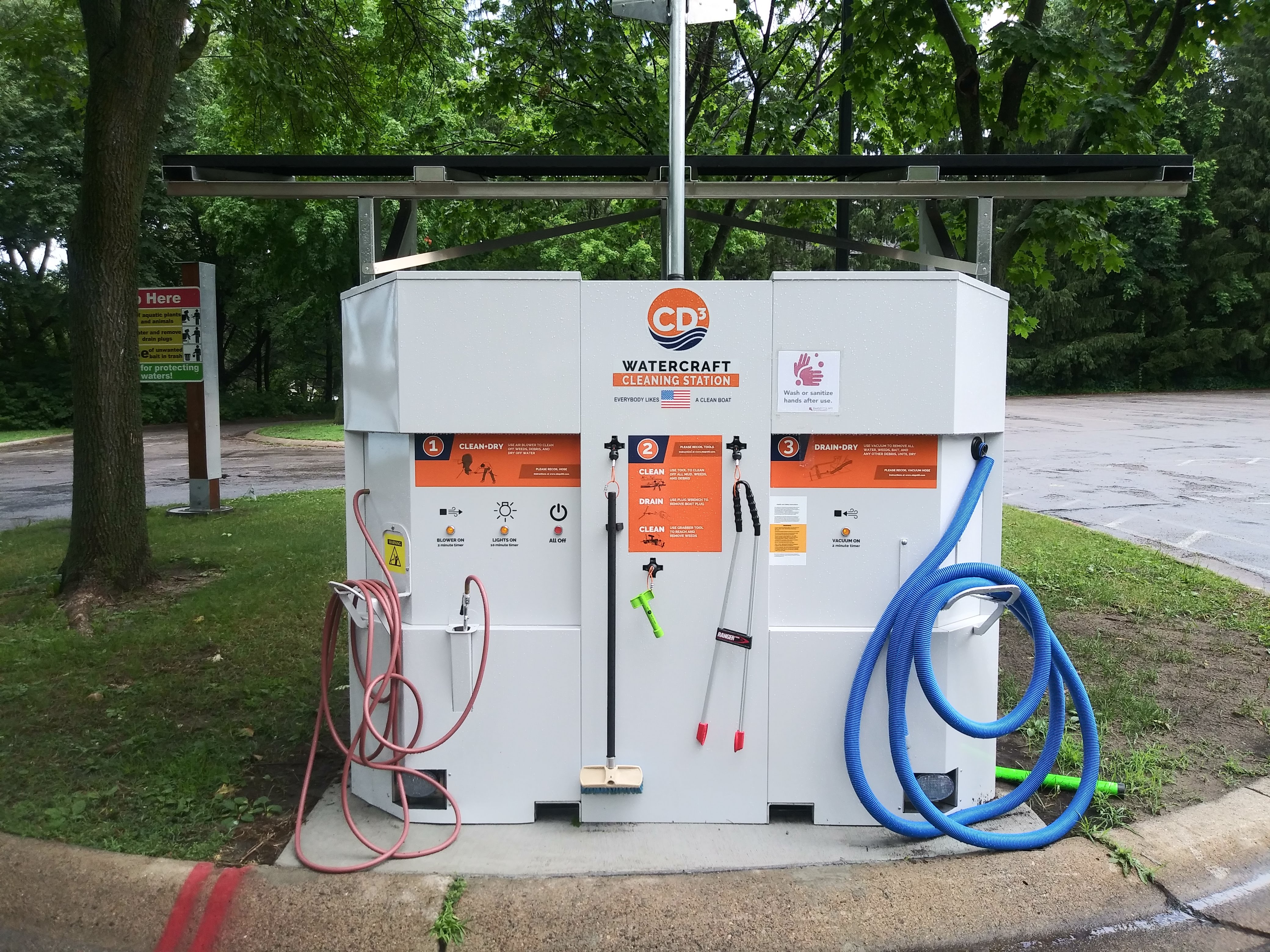 Ramsey County Parks & Recreation has launched an educational campaign called "Clean In, Clean Out" to help stop the spread of invasive species. The goal is to keep the invasive plant and animal species, such as wild parsnip and zebra mussels, from spreading. Invasive species push native species out of the ecosystem. They often spread by hitching a ride on our shoes and sports equipment.
This campaign aims to make the public aware of a number of free tools to help keep boots and boats free of tiny seeds and nearly invisible larvae. High-tech tools include a web app that guides water enthusiasts through a complete inspection based on their type of watercraft as well as a CD3 cleaning station with blowers and vacuums. Low-tech options range from simple boot brushes to stop tracking seeds around and basic boat cleaning supplies provided at each public launch.
Learn more about the simple steps that you can take to stop invasive species in their tracks at ramseycounty.us/CleanInCleanOut.
Posted on
Monday, May 31, 2021 - 1:40 p.m.