Historic agreement to protect children concludes with final court hearing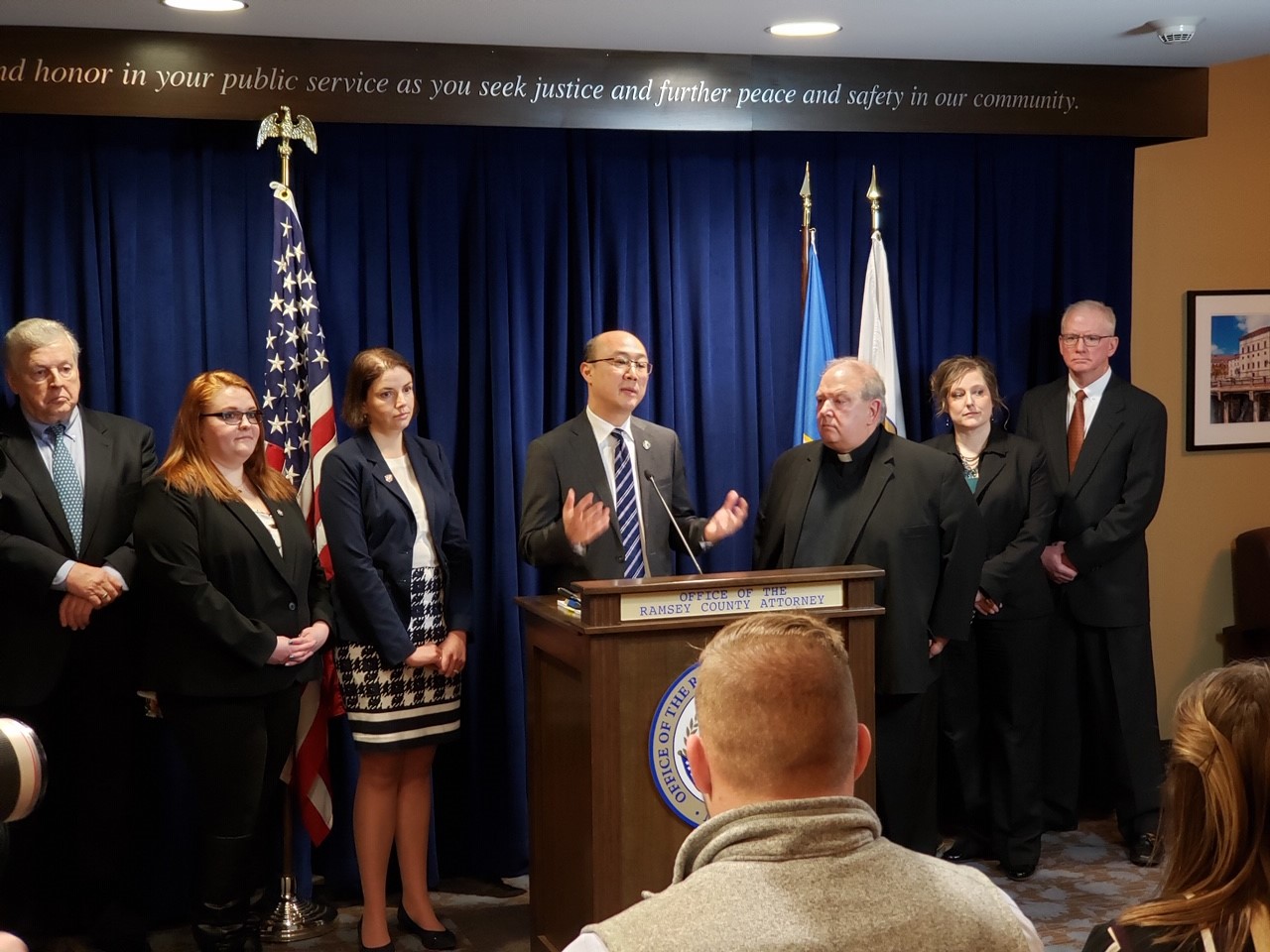 Ramsey County Attorney John Choi and Archbishop Bernard Hebda held a joint press conference on January 28 formally concluding the Ramsey County Attorney's Office's four-year oversight of the civil settlement agreement with the Archdiocese of Saint Paul & Minneapolis. The primary objective of the agreement was to transform the organizational culture of the Archdiocese into one that is vigilant about protecting children from clergy sex abuse.​
Related items:
Posted on
Tuesday, January 28, 2020 - 1:00 p.m.