Home energy conservation loans available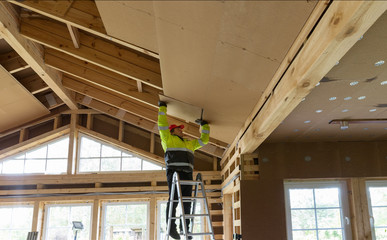 Have you been putting off making home improvements? Don't wait any longer! Spring is a perfect time to schedule your projects. In partnership with the Center for Energy and Environment (CEE), Ramsey County is offering easy financing options, up to $10,000, for energy conservation projects.
Eligible homes must be located in Ramsey County, outside of Saint Paul. Eligible improvements include:
Installing heating systems.
Thermostats.
Water heaters.
Attic/wall insulation.
Air sealing.
Residents must complete an in-home energy audit in order to be considered for program loan options. 
Posted on
Monday, December 12, 2022 - 9:29 a.m.