How Ramsey County manages used paint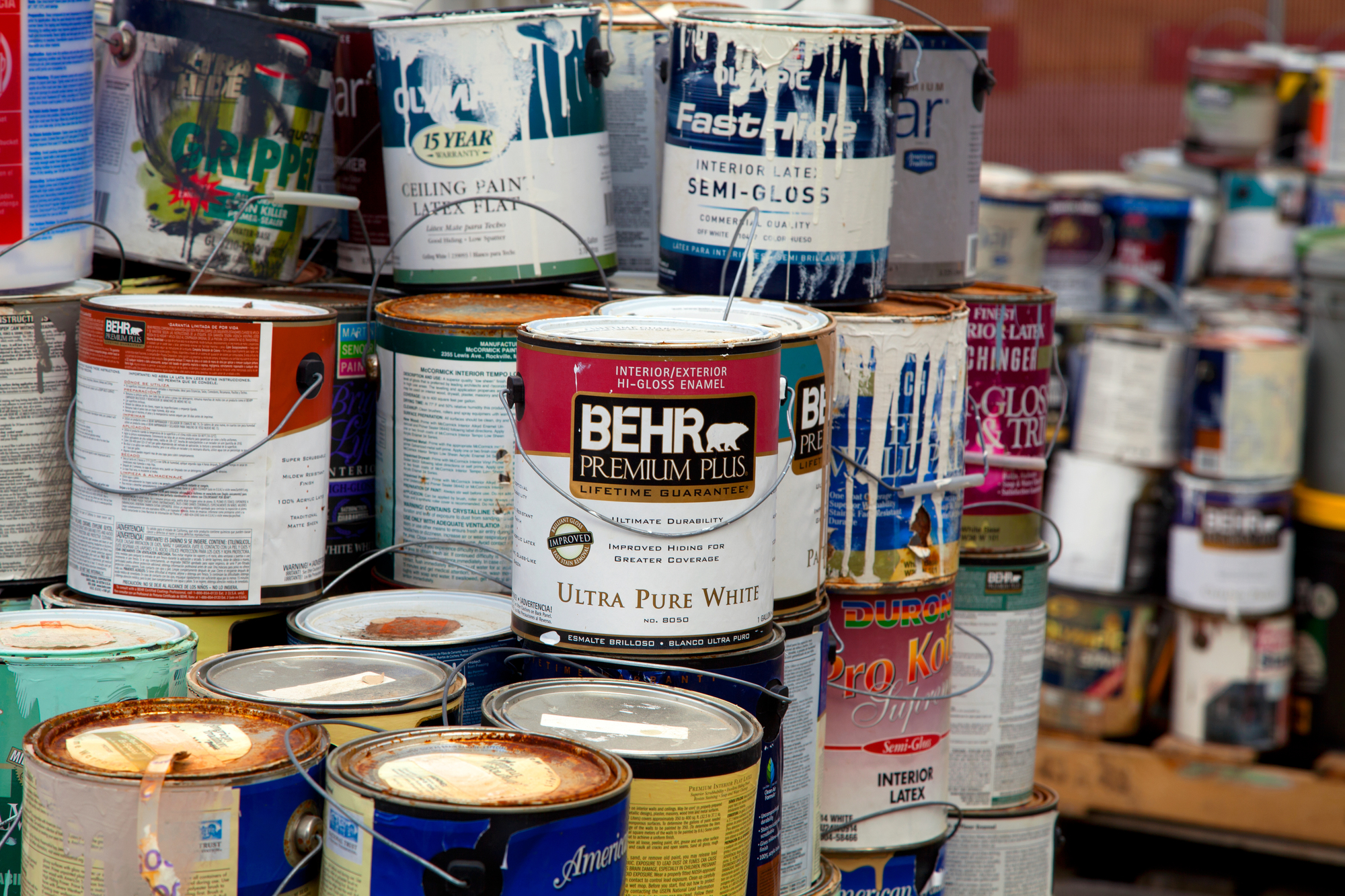 Latex and oil-based paint are the most common items dropped off at Ramsey County's Household Hazardous Waste (HHW) collection sites. Their combined annual weight is more than 750,000 pounds – that's heavier than three blue whales.
Here's how Ramsey County manages all this paint:
Mostly full cans of useable paints and stains are given to residents who want it by putting it on the shelves in Ramsey County's Product Reuse Center. Residents can take it for free to use up. Currently, the Product Reuse Center is closed until further notice due to COVID-19, for the safety of residents and county staff. 
Latex paint not suitable for reuse is sent to Amazon Environmental, a paint recycler in Fridley. There, employees sort the paint and recycle the useable portion into new paint that is sold in local paint stores.
Oil-based paints and stains not suitable for reuse are shipped to a hazardous waste facility that uses a cement kiln to burn it for energy.
Latex paint that has been partially dried out or frozen is sent to a landfill since it can't be reused or recycled.
Do you want to reduce the amount of latex paint sent to the landfill? Do your part by remembering to store latex paint in the basement, utility room or some other heated area that will prevent freezing during winter. Also be sure to reseal cans that you are saving for touch-ups and future projects. If they don't seal tightly, enclose them inside a plastic grocery bag and tie the handles to prevent them from drying out.
Ramsey County works to reduce the environmental impact of all waste items collected at the HHW sites. You can help by purchasing only what you need, using up products to the extent possible, and bringing anything you can't use to a Ramsey County HHW site. Learn more at RamseyRecycles.com/HHW.
Posted on
Friday, January 1, 2021 - 3:03 p.m.