Ice Castles returning to Minnesota this winter with new location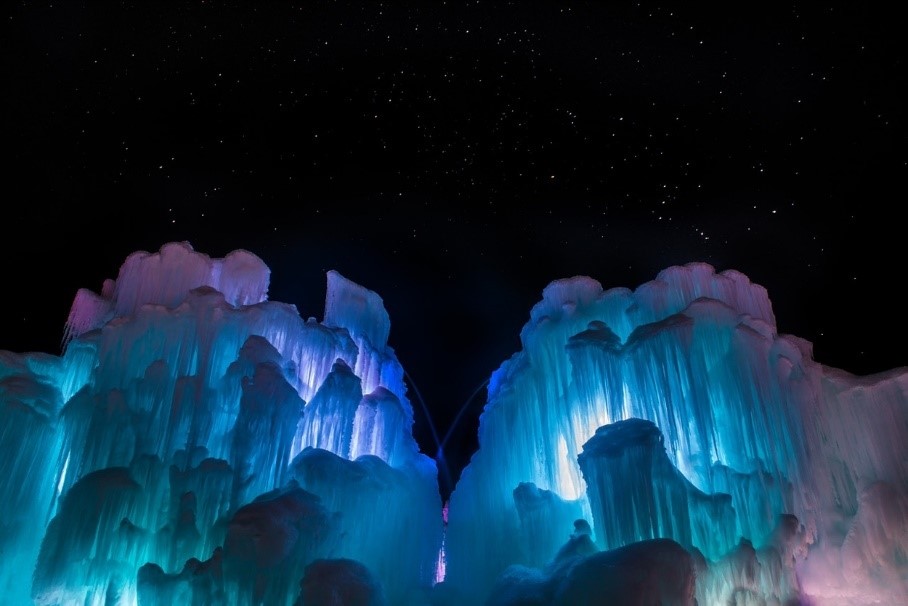 A popular winter attraction will return to Minnesota this season with a new location at Long Lake Regional Park in the suburb of New Brighton.
Tens of thousands of people visited Ice Castles in Minnesota last winter. The new location at Long Lake Regional Park is projected to open in early January if weather permits.
"We are thrilled to bring the magic of Ice Castles back to Minnesota this winter," said Ice Castles CEO Ryan Davis, "Long Lake Regional Park is a great, convenient location just 20 minutes north of both downtown Minneapolis and downtown Saint Paul. The scenic park on the banks of Long Lake also makes for the perfect backdrop for our winter experience."
"The natural beauty of the park combined with the enchantment of the Ice Castles will be a wonderful event for the residents of Ramsey County and the region. We are excited to host Ice Castles at Long Lake Regional Park," said Mark McCabe, Director of Ramsey County Parks & Recreation.
Ice Castles is a seasonal entertainment company that creates elaborate castles built entirely from ice each winter in several cities across North America. Professional ice artisans grow, harvest and hand-place up to 10,000 icicles each day to create the breathtaking outdoor attraction. The experience features ice-carved tunnels, fountains, slides, crawl spaces and slot canyons, which are all illuminated at night with color-changing LED lights embedded inside the ice.
Construction on the castle at Long Lake Regional Park should begin in early November. The Minnesota cities of Stillwater, Excelsior and Eden Prairie have all hosted Ice Castles in previous years. Ice Castles also has locations in Utah, Colorado, Wisconsin, New Hampshire and Alberta, Canada.
Posted on
Friday, November 1, 2019 - 1:49 p.m.