Introducing the updated Annual Property Inspection Map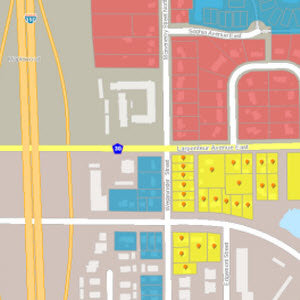 Summer is the busiest time of year for the Ramsey County Assessor's Office. Around 30 appraisers will soon be in the field, inspecting 32,000 properties, including residential, apartment, commercial and industrial property types. In Ramsey County, appraisers physically inspect properties for reassessment purposes at least every five years.
The Assessor's office has updated an online map that gives property owners the ability to look up their property and what year it will be inspected for reassessment purposes.
Users can search by address or PIN, or zoom in to a particular area or neighborhood. Once zoomed in, a color will display indicating the appraisal year. An icon will also display once the property has been inspected for reassessment. This map works on desktop and mobile devices.
Please contact the Assessor's Office with questions about the map or property assessments.
Posted on
Monday, April 22, 2019 - 9:34 a.m.