Jennifer O'Rourke to join county as Director of Government Relations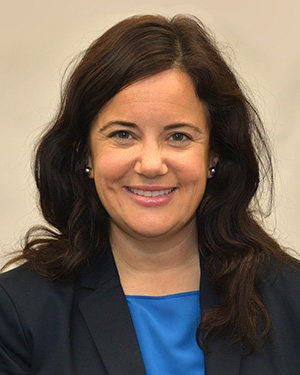 Jennifer O'Rourke will join Ramsey County as the Director of Ramsey County's Government Relations division, effective October 8. Her responsibilities will include leading staff and managing contracts to develop and advance Ramsey County's legislative platforms, as well as maintaining strong relationships with a broad network of civic and community partners. 
"We're thrilled to welcome Jennifer to Ramsey County," said Karen Francois, Deputy County Manager of Information and Public Records. "Her extensive experience and leadership at the local, state, regional and federal levels of government will benefit Ramsey County greatly as she lays the foundation of our future government relations efforts, partnerships and initiatives." 
O'Rourke currently serves as Director of Community Relations at the Metropolitan Council, where she has worked since 2015. Prior to that, she held appointments as Deputy Chief of Staff in Governor Mark Dayton's Office at the State of Minnesota and Chief of Staff / Deputy Mayor in Mayor R.T. Rybak's Office at the City of Minneapolis. Earlier in her career, O'Rourke worked for more than a decade between 2001 and 2012 as an intergovernmental relations representative and lobbyist at the League of Minnesota Cities.
"I am very excited to be joining Ramsey County and the talented Government Relations and Communications team," said O'Rourke, "I am looking forward to dedicating my skills and experience to advance the county's vision, mission and goals and strategic plan through strong partnerships at all levels of government."
O'Rourke succeeds Nick Riley who has served the county in the role for 23 years and will retire on December 31. She will report to Public Communications Director John Siqveland within the county's Information and Public Records Service Team.
O'Rourke holds a bachelor's degree in political science and public administration from the University of Wisconsin – La Crosse. She serves as a board member of Government Training Services Educations Events, is a recent graduate of the FBI Citizens Academy, and completed civic leadership training at the Harvard Kennedy School. She lives in Eagan with her husband, Ken, and two teenage boys, Sam and James - she is also active as a volunteer with Eagan youth sports.
Posted on
Thursday, September 13, 2018 - 3:46 p.m.