Jill Boldenow to join Ramsey County Library as director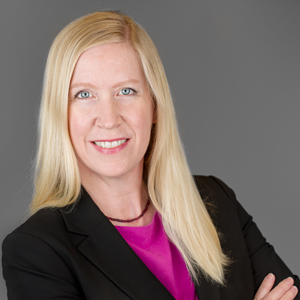 Jill Boldenow has been selected as the Director of the Ramsey County Library. The Ramsey County Library Board confirmed the appointment at their August 10 meeting.
Boldenow currently serves as Director of Community & Digital Services at Saint Paul Public Library where she has worked since 2013. Prior to this position, she was Director of Communications & Government Relations for the Minnesota State Arts Board. She also worked for the University of Minnesota Library for nine years.
"Jill's strong leadership skills, forward-looking vision for libraries, commitment to racial equity and communications background will be a tremendous asset to the Ramsey County Library system," said Kim Vanderwall, chair of the Ramsey County Library Board. "The Library Board is excited to welcome her aboard."
Ramsey County Library has seven suburban locations and circulated nearly 4.1 million items in 2015. Boldenow will work out of the administrative offices at the Shoreview location beginning Monday, Sept. 12. She replaces Susan Nemitz who accepted the post of Director of Library Services at Santa Cruz Public Libraries in June.
"We're delighted to welcome Jill Boldenow to the county's leadership team as Library Director," said Heather Worthington, Deputy County Manager of Economic Growth and Community Investment (the Service Team that includes Ramsey County Library). "It speaks to Jill's extensive experience and enormous talent that she rose to the top of an intensive months-long national search."
"I am thrilled to join Ramsey County Library," said Boldenow. "The system has excellent staff, collections, programs and facilities, as well as deep relationships with library users and partners. I look forward to serving the Library and community as director."
Boldenow lives in Minneapolis. She earned a master's degree in public administration from the Humphrey School of Public Affairs and holds a BA in Film Studies/Art from the University of Minnesota.
Posted on
Monday, August 15, 2016 - 10:33 a.m.