Lifeguard certification course dates announced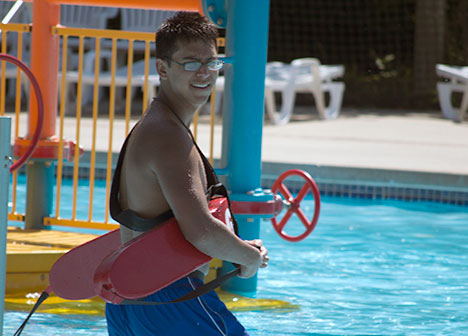 Parks & Recreation is currently hiring lifeguards for the 2021 beach and water park season.
Positions are available at Battle Creek Waterworks, Lake McCarrons County Park and Long Lake Regional Park. All positions are full-time throughout the aquatics season, which begins Saturday, June 5.
To begin the application process, submit a Lifeguard Interest Form online. Recreation staff will then follow up on the next steps. Interest forms should be submitted by April 15.
Certification classes
All Ramsey County lifeguards must be certified prior to employment. Parks & Recreation will be offering three, three-day certification courses this winter for applicants who do not hold a current certification. Certification courses are being held in partnership with New Brighton Parks & Recreation.
Course fee is $200. Completion of the course does not guarantee employment with Ramsey County.
Posted on
Monday, January 25, 2021 - 11:00 a.m.