Lifeguard service begins, Battle Creek Waterworks opens on June 8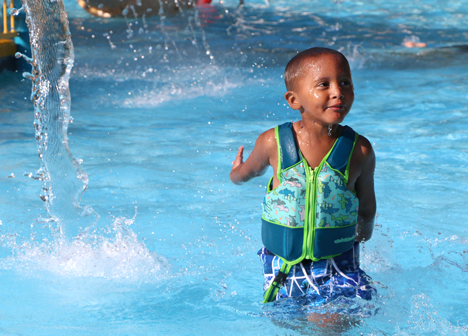 Lifeguard services at Ramsey County beaches will begin June 8. Lifeguards are on duty daily from noon – 8 p.m. at five guarded beaches located at:
Two unguarded beaches are also available at Lake Gervais and Turtle Lake County Parks.
The beach at Snail Lake is closed in 2019 due to flooding. The beach at Lake Owasso is closed for construction.
Battle Creek Waterworks opens June 8
Battle Creek Waterworks will also open for the season on June 8. Waterworks will be open daily from 11 a.m. - 8 p.m. Admission is $7 for adults and children. Twilight admission, available after 5 p.m. is $5. Tot Tuesdays and Thursdays, for kids 5 and under is just $2.50 for kids and guardians at 9:30 a.m. 
Posted on
Thursday, June 6, 2019 - 10:00 a.m.