Lifeguard service ends at beaches Aug. 18; Waterworks closes Aug. 25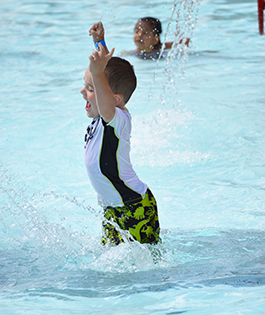 There's still time for another trip to the beach or splash at Battle Creek Waterworks – but not for long! After a fun, busy summer, guarded beaches in Ramsey County are preparing to wrap up lifeguard services on August 18. Although lifeguards will be off-duty after August 18, beaches will remain open and swim-area buoys will remain in place through Labor Day.
Battle Creek Waterworks will be open through August 25, so there's still time for a few more trips down the water slide! Waterworks opens daily at 11 a.m.
Posted on
Monday, August 12, 2019 - 8:08 a.m.