Maryland Avenue 4-to-3 Lane Conversion Trial Open House
Image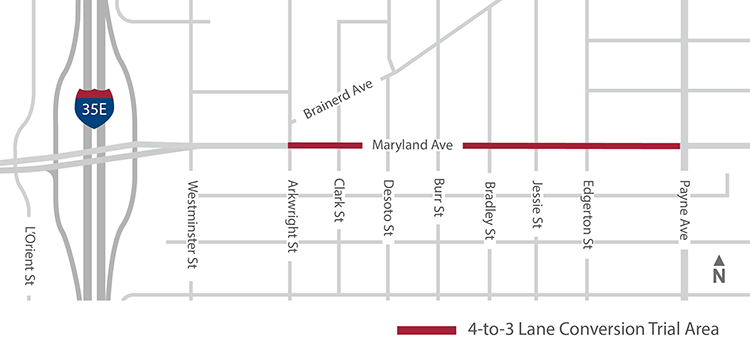 When
Location
Arlington Hills Community Center
1200 Payne Avenue
Saint Paul, MN 55130
Get directions
Ages
All
Beginning of tab section with 3 tabs. Left and right arrow keys will navigate between tab navigation links.
The county is studying the impacts of changing Maryland Avenue from four lanes to three lanes between Arkwright Street and Payne Avenue. The three-lane conversion has been in place since the end of August 2019, and staff will continue to observe vehicle and pedestrian changes through November 2019.
Attend the open house to share your experiences on Maryland Avenue and let us know your thoughts about the three-lane conversion.
A presentation will begin at 5:30 p.m.
Back to tab navigation.
End of tab content.