May 15-21 is National Police Week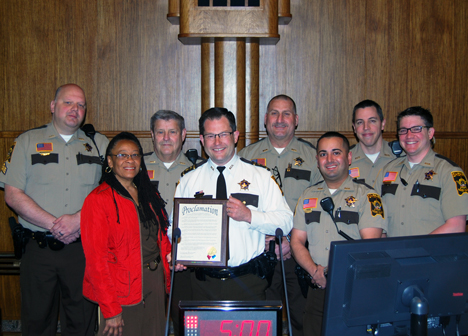 The Ramsey County Board of Commissioners honored the service of law enforcement officers in our community and in communities across the nation by presenting a proclamation on National Police Week during the May 17 board meeting.
There are approximately 900,000 law enforcement officers serving in communities across the county. Since the first recorded death in 1791, almost 20,000 law enforcement officers in the United States have been killed in the line of duty, including four members of the Ramsey County Sheriff's Office.
Thank you to the men and women of the Ramsey County Sheriff's Office and law enforcement agencies across the country for their service and sacrifice.
Posted on
Tuesday, May 17, 2016 - 11:15 a.m.