May is Mental Health Awareness Month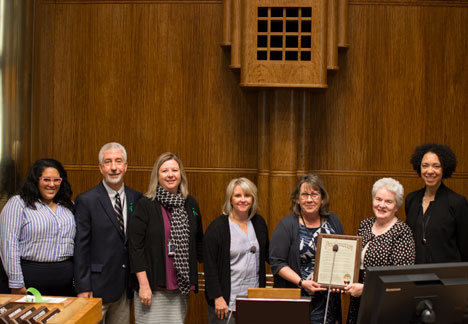 At the May 15 board meeting, the Ramsey County Board of Commissioners proclaimed May as Mental Health Awareness Month. Representatives from county Social Services and Public Health accepted the proclamation.
Each year, one in five adults in the United States will experience some form of mental illness. Even though mental health conditions are common and treatable like physical health conditions, many people are still afraid to talk about them due to the stigma associated with mental illness. 
Mental health assistance
Ramsey County provides comprehensive mental and behavioral health services, both directly and through contracts with private agencies. People who have insurance, public health care (such as medical assistance), or are without insurance can find help.
Mental health resources and crisis lines
Posted on
Tuesday, May 15, 2018 - 12:25 p.m.