Monica Long appointed Director of Ramsey County Community Corrections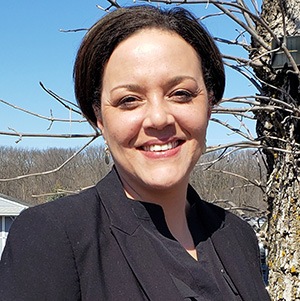 Monica S. Long has been selected as Ramsey County's next Director of Community Corrections. She has more than two decades of experience leading and managing services in corrections, and health and human services.
Long has been with Ramsey County Community Corrections since 2019, serving as Deputy Director of the Field Services Division where she oversees a broad range of adult and juvenile probation services. Prior to that, she worked as a director and division manager with Chisago County Health and Human Services and held multiple leadership roles at corrections and human service agencies in Pennsylvania.
"Ms. Long's extensive management experience combined with her expertise in bringing community stakeholders together to transform systems, make her the leader we need to continue the great progress we've made in criminal justice reform," said Kathy Hedin, Deputy County Manager of Health and Wellness. "Her experiences in public health, human services and corrections provides a unique understanding of how we can enhance community connections to align justice system outcomes with community values."
Ramsey County Community Corrections is responsible for the supervision, treatment and custody of adults and juveniles offenders referred by the court; diversion of low-risk offenders; assistance to victims of crime; monitoring and enforcement of court orders and investigative services that deliver relevant and timely information to the courts.
Long earned a master's degree in professional leadership focused on nonprofit managements and a bachelor's degree in social work, both from Carlow University, Pittsburgh, Pennsylvania. She has been active with the Minnesota Association of County Social Services Administrators (MACSSA), serving on a Collaborative Safety Workgroup and its Racial Equity Partnership with the Minnesota Department of Human Services. Long lives in Shoreview.
Long will begin work as Community Corrections Director April 1, succeeding John Klavins who retires from the department this month after leading it since 2015. 
Posted on
Monday, March 21, 2022 - 2:08 p.m.