New food scraps drop off site open in Highland Park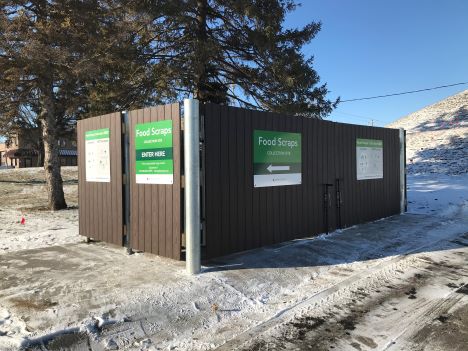 A new collection site in Highland Park will make it easier for Ramsey County residents to drop off food scraps. The new site is open 24 hours a day, year-round at 800 S. Snelling Ave., Saint Paul.
With the new location, the county now has 16 food scraps drop off sites – including all seven Ramsey County yard waste sites.
More than 20% of what goes into the trash is food scraps. Composting is a better option to manage this waste. Food scraps collected though this program are turned into compost at an industrial compost facility and used for gardening, landscaping and construction projects. Compost can help soil hold more water and nutrients, support more living organisms, help control erosion and storm water runoff, and much more. 
Free food scraps starter kits and compostable bags are available at Ramsey County Yard Waste collection sites (while supplies last).
Use the county's interactive map.to find all county collection sites for food scraps, yard waste, medicine and household hazardous waste.
For updates, follow Ramsey County on Facebook, Twitter, or Instagram.
Volunteers are needed to remove snow at the collection site after each snowfall. Please contact the Highland District Council at 651-695-4005 or email [email protected] if you are interested.
Posted on
Tuesday, December 21, 2021 - 10:41 a.m.