New library in Shoreview opens January 28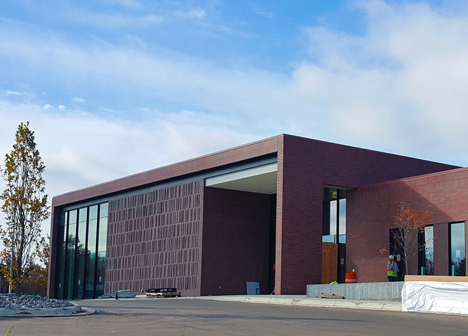 The grand opening of the new Ramsey County Library in Shoreview will be held Saturday, Jan. 28 from 10 a.m. - 5 p.m. Residents are encouraged to come explore the beautiful new building and enjoy a fun-filled day of music, activities and refreshments.
The new regional library features a warm and welcoming environment with colors and textures inspired by Shoreview's rich natural heritage. Incorporating feedback from the community, the building has a large children's area, a spacious community program room that seats 100, an expanded teen area, and more study and meeting spaces. More than $50,000 worth of new materials have also been added.
An official ribbon cutting ceremony will begin at 10 a.m. followed by a presentation about the library's design from HGA Architects. The Mounds View High School Orchestra will provide musical entertainment in the fireplace area and Metro Ice Sculptures will hold an ice carving demonstration outside the building. Mixed Nuts will perform kid-friendly humor in the afternoon and demonstrations of 3D printing will be available in the teen area.
The new regional library in Shoreview offers more open hours, expanded adult and teen programming, and state of the art technology. Other amenities include a fireplace, artwork and interactive educational equipment.
Learn more about the Shoreview library project and grand opening
Posted on
Wednesday, January 11, 2017 - 5:11 p.m.