New Workforce Development Center opens in North St. Paul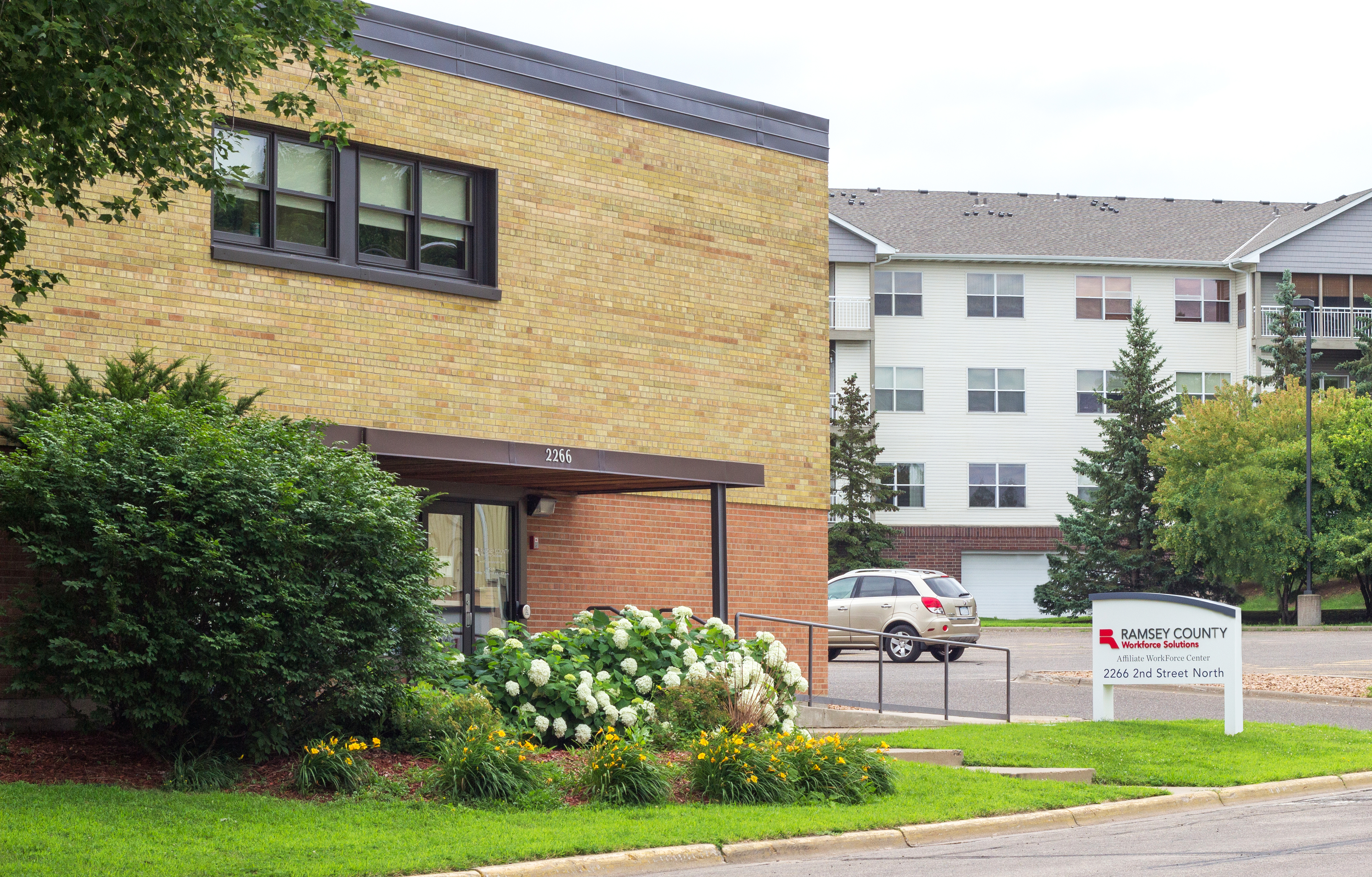 Ramsey County has opened an affiliate Workforce Development Service Center in North St. Paul located at 2266 2nd Street North. On-site employment counselors and other Workforce Solutions staff will provide job seekers and businesses with employment and training services.
The service center includes public areas for presentations and trainings; several private offices for employment counseling and job interviews; and dedicated areas for employers and trade and tech schools to host weekly engagements with job seekers.
A dedicated space for youth aged 14 to 24 includes technology and materials that provide connections to employment, skills-building and educational opportunities. A child-friendly waiting area is available for parents with young children. Video screens throughout the office will provide current information on programs and more. In the weeks ahead, community members will be invited to participate in activities – such as the naming of common rooms – that will facilitate closer connections to the new center.
The new location is open weekdays from 8 a.m. to 4:30 p.m. It is conveniently located just off of Highway 36, close to McKnight Road, and a block from 7th Street East and high-frequency Metro Transit bus route 64.
Workforce development services are provided through a partnership between the Workforce Investment Board of Ramsey County and Ramsey County and its board of commissioners.
Learn more:
Posted on
Monday, April 3, 2017 - 11:10 a.m.