Nov. 16 proclaimed Licensed Foster Care Provider Recognition Day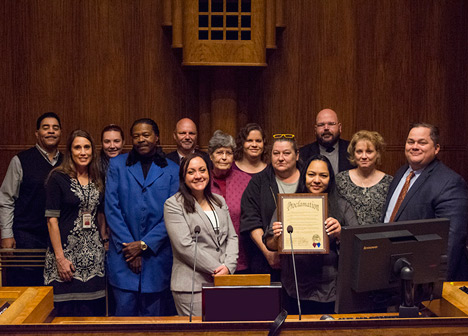 The Ramsey County Board of Commissioners proclaimed Nov.16 as Licensed Foster Care Provider Recognition Day in Ramsey County.
The proclamation recognizes the nearly 600 licensed foster care homes who provide a safe and healthy environment to approximately 1,100 children and 250 adults in the county. The board thanked the licensed foster care providers for their dedicated service as they open their homes and hearts to vulnerable children and adults. Licensed foster care providers will also be honored at the Annual Foster Care Recognition Event on November 16. 
Commissioner Huffman presented a copy of the proclamation to a selection of licensed child care providers at the Nov. 14 board meeting. 
Posted on
Monday, November 13, 2017 - 4:34 p.m.