October 2022 is Manufacturing Month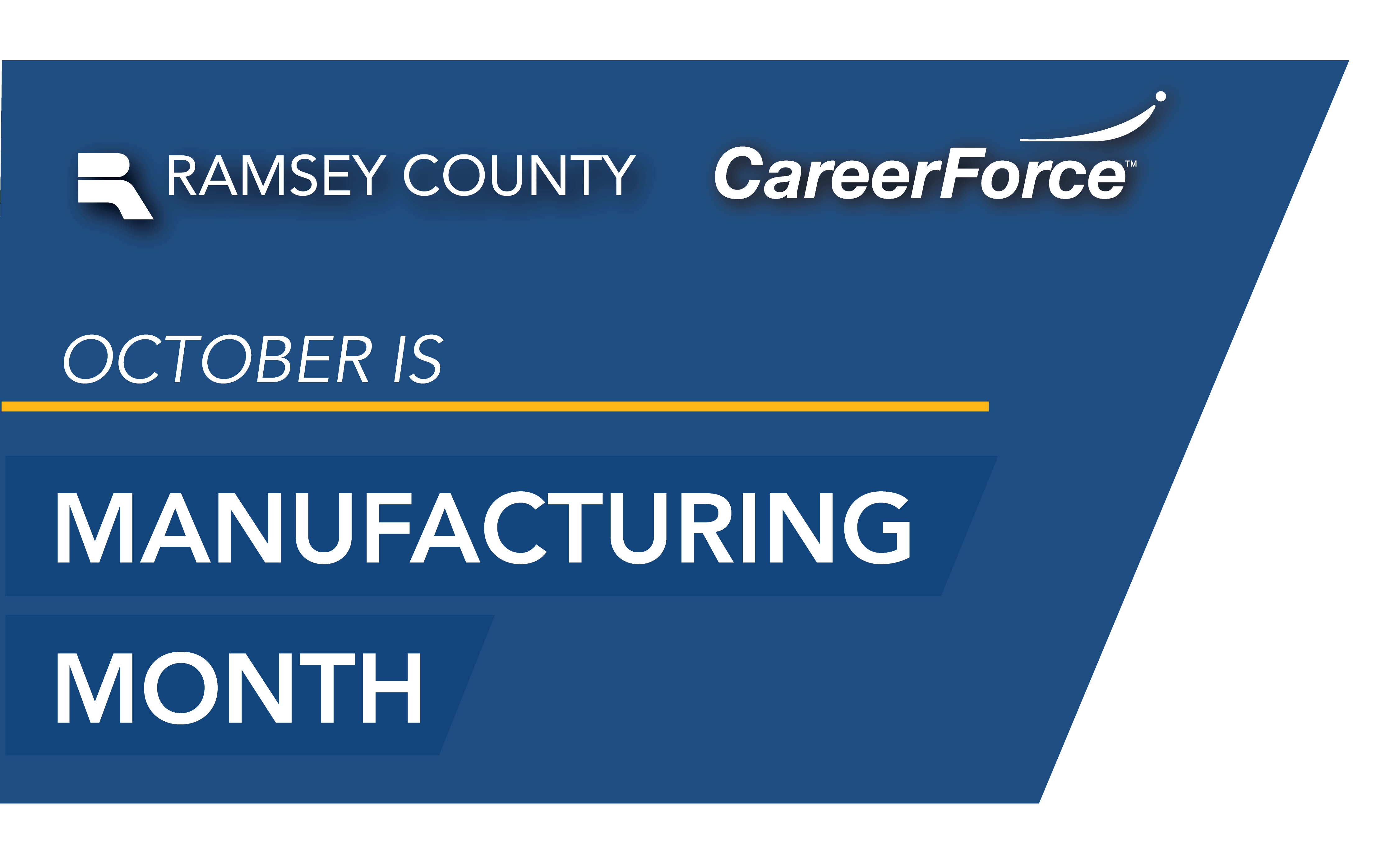 October is Manufacturing Month in Ramsey County and across the state. The manufacturing industry plays an important role in our local economy and is critical to the economic strength and vitality of our state. 
Check out the resources, events and industry information below to learn more about the wide array of career opportunities in manufacturing.  
Job seeker resources:
Events and workshops:
Industry reports and articles:
Manufacturing employment facts:
In 2021, manufacturing produced $5.4 billion in Gross Domestic Product (GDP) for Ramsey County alone, continuing a steady upward trend over the past nine years (RealTime Talent Chmura 2022Q1).
Manufacturing represents 11.7% of the total GDP in Ramsey County, with about $452,000 annual output per worker. (RealTime Talent Chmura 2022Q1).
The manufacturing industry accounts for about 9% of all employment in Ramsey County, with 642 local Manufacturing firms—down from 694 firms in 2011. (DEED QCEW 2021 and RealTime Talent Chmura 2022Q1).
43.7% of those working in the manufacturing industry work in production roles. (RealTime Talent Chmura 2022Q1).
Electric and electronics manufacturing is 150% more concentrated in Ramsey County than a typical community nationwide (LQ 2.53), with 8,876 people employed in this sub-industry in Ramsey County as of the 1st quarter 2022 and an average annual growth rate of 2.9% over the past five years. (RealTime Talent Chmura 2022Q1).
Medical device manufacturing accounts for nearly 75% of all electric and electronics manufacturing in Ramsey County, more highly concentrated in the county than any other sub-industry of manufacturing. (LQ 42.55).
About 56% of manufacturing industry job postings advertised in Ramsey County over the past 12 months required a two-year education or less. (RealTime Talent Lightcast 2022Q3).
Posted on
Friday, September 23, 2022 - 12:45 p.m.