Old School Cool: Restoring a relic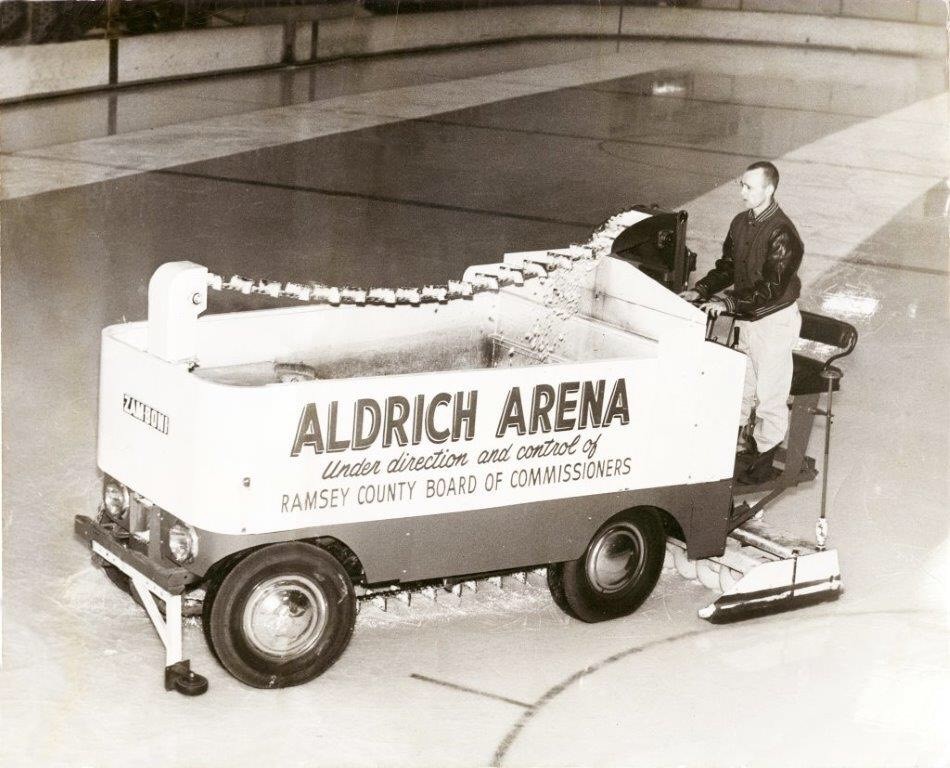 An antique Zamboni that has spent more than a dozen years tucked away in the basement of the Ramsey County Parks & Recreation maintenance shop will soon be given new life. 
Ramsey County purchased the Zamboni 57 years ago, as Aldrich Arena first opened its doors as a recreational arena in Maplewood. The arena was named after Gene Aldrich, a founder of the Minnesota high school hockey tournament, and made headlines for being one of the first arenas to make refrigerated ice available to the public outside of Minneapolis and Saint Paul. Similarly, having a Zamboni to clean and maintain the ice was considered a rather big deal, as the machine was still a fairly new invention at the time. The 1962 model FL Zamboni, serial number 313, was in service until the early 2000s.
Staff recently came across the Zamboni and decided to embark on a restoration of the original resurfacer. Parks & Recreation mechanics worked with R & R Specialties, an authorized service distributor for the Zamboni Company, to start getting the resurfacer back into working condition.
To help fund the restoration project, Parks & Recreation partnered with The Minnesotan, located in White Bear Lake. Corey Roberts, owner of the local shop, had previously made a collection of four shirts honoring historic Twin Cities arenas Columbia, St. Mary's Point, White Bear Lake Hippodrome and Aldrich. Roberts had been a strong supporter of the restoration project since he first learned about it and designed a shirt called "Old School Cool." A percentage of all sales of this shirt will help fund the project. 
During its glory days, the Aldrich Zamboni made special appearances in a number of parades on the east side of Saint Paul, including a parade welcoming the Minnesota Wild to town. Once restored, it will make its return as a parade feature, as well as a variety of other community events, for residents throughout the county to enjoy.
Posted on
Tuesday, December 17, 2019 - 9:57 a.m.