Organic waste collection added to Arden Hills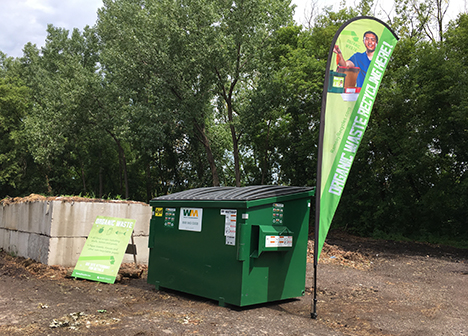 Ramsey County residents can now recycle organic waste at the Arden Hills yard waste collection site. This is the eighth organic waste collection site in the county. Drop-off recycling is available during standard yard waste collection site hours.
Residents are encouraged to participate in organics waste collection by picking up a free organics recycling starter kit at yard waste sites. Free compostable bags are also available for residents onsite, just ask the site attendant. Get started by watching our How to Use an Organics Recycling Kit video.
In 2016 residents brought 291 tons of organic waste to collection sites for composting.
Posted on
Thursday, July 27, 2017 - 1:38 p.m.