Organics recycling collection site added to Saint Anthony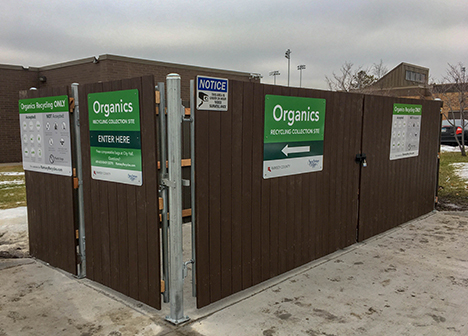 Ramsey County residents can now bring their organics recycling to a free 24/7 drop off site in Saint Anthony. This is the ninth organics recycling collection site in the county and the second 24/7 site.
The drop off site is in between the south end of the Saint Anthony City Hall building and the tennis courts. When you enter the parking lot, look for the organics recycling signage. The organics recycling dumpsters are within a marked enclosure. 
Residents are encouraged to participate in organics recycling by picking up a free organics recycling starter kit at Saint Anthony City Hall or a county yard waste site. Free compostable bags are also available for residents. Get started by watching our How to Use an Organics Recycling Kit video.
In 2017 residents brought 251 tons of organics recycling to collection sites for composting.
Posted on
Thursday, January 3, 2019 - 3:08 p.m.