Parks & Recreation celebrates Energy Week at Arenas Jan. 5-11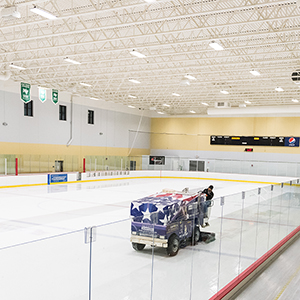 Parks & Recreation is celebrating Energy Week January 5 - 11 at all Ramsey County Arenas. Learn more about the department's ongoing efforts to conserve energy, use renewable energy and increase awareness around our energy goals. Stay tuned to our Facebook and Twitter pages for fun facts throughout the week. 
Get involved! Join in the fun in person at any of the 11 Ramsey County Arenas or watch a video to learn more about the initiative and steps Parks & Recreation is already taking to save energy at arenas.
In 2016 Parks & Recreation drafted a set of goals around energy efficiency, conservation and renewable energy education and outreach. The Green Spaces, Green Places initiative was created through a partnership with Xcel Energy's Partners in Energy program. Learn more.
Posted on
Friday, January 5, 2018 - 8:00 a.m.